Careers
Printer Assist was based on the simple idea that if we built a company that was a great place to work, we would be able to attract great talent. And once we had great talent, we could succeed in just about anything.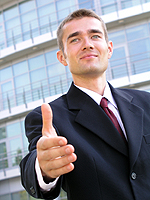 We have one priority at Printer Assist: building the company where the most talented printer technicians in the world want to work. That means management, not the technicians, are the support function. Management is not here to make decisions, but to get all the furniture out of the way so the printer guys can do great stuff. Smart people like to work with other smart people, so we are fanatic about hiring the absolute best people we can get: people who went to great schools, excelled at everything they did in the past, and astonished us with how easily they handled the most difficult technical problems. We're not doing the same old projects again and again; we're not using the same technologies for year after year, and we have plenty of time and opportunity to learn new things.
We are focused on continual learning, mentoring, and education. All certification programs are financed by Printer Assist. This includes the Xerox, HP and Lexmark certification training courses and tests. Printer Assist only improves as its workforce masters new technologies and constantly pushes new boundaries.
Printer Assist is a rapidly expanding company that is keen to speak with highly professional and above all self-motivated individuals with a background in printer repair or document management. We offer contract and full time positions.

We offer great benefits along with stability in an established company. Please send your resume to resumes@printerassist.com for review.
Current Openings:
(12/04/16) Account Manager
(12/04/16) Printer Repair Technician