Ordering Supplies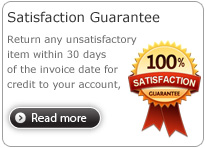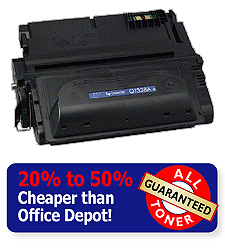 Call us @ 650-323-0913 between 8 and 6pm or email toner@printerassist.com. We will have your toner the next day.
How to order

Ordering from Printer Assist

Credit card orders are accepted by phone, e-mail, or fax.
We accept Visa, MasterCard, American Express (AMEX), and Discover.
We accept payment through PayPal.


Ordering by Phone:

Call Toll Free 800-334-6980.
Our phone hours are weekdays (Monday - Friday) from 8:00 a.m. to 6:00 p.m. PACIFIC time.
Voice Mail messages are accepted 24 hours a day, seven days a week. We return calls as fast as we can. We should return your call within one business day.

Price Changes

Prices are subject to change without notice. Please call us or e-mail us if you have any questions about prices.




Just fill out the form for a quick quote.






Free delivery on orders over $100. Free recycling of empties. Guaranteed.

Hint: Click Ctrl-F to do a quick find for product name or number
TONER CARTRIDGES

SKU

Product

Description

HEW 4500 BLK C4191A

HP LJ 4500 BLK OEM

HP OEM CLR CARTRIDGE

HEW 4500 CYA C4192A

HP LJ 4500 CYA OEM

HP OEM CLR CARTRIDGE

HEW 4500 MA C4193A

HP LJ 4500 MAGENTA OEM

HP OEM COLOR CARTRIDGE

HEW 4500 YEL C4194A

HP LJ 4500 YELLOW OEM

HP OEM CLR CARTRIDGE

HEW 4500/4550 DRUM C4195A

HP 4500/4550 DRUM C4195A

OEM HP DRUM KIT

HEW 4500/4550 FUSER C4197A

HP 4500/4550 FUSER C4197A

OEM HP FUSER

HEW 4500/4550 TRANS KIT C4196A

HP 4500/4550 T/K C4196A

OEM HP TRANSFER KIT

HEW 4600 FUSER C9725A

HP 4600 FUSER OEM C9725A

OEM HP 4600 FUSER

HEW 4600 TRANSFER KIT Q3675A

HP OEM TRANSFER KIT 4600 CLR Q3675A

OEM HP TRANSFER KIT

HEW C4182X

OEM HP8100/8150 NEW CARTRIDGE C4182X

OEM HP CARTRIDGE

HEW C8061A

HP LJ4100 OEM CARTRIDGE

HP OEM LJ 4100 CARTRIDGE

HEW C9730A BLK OEM

HP CLJ 5500/5550 C9730

OEM COLOR LASERJET

HEW C9732A YELLOW OEM

HP CLJ 5500/5550 C9732

OEM HP COLOR LASERJET

HEW C9733A MAGENTA OEM

HP CLJ 5500/5550 C9733

OEM HP COLOR LASERJET

HEW C9734B TK

HP CLJ 5500/5550 C9734B TRANSFER KIT

OEM HP COLOR LJ 5500/5550 TRANSFER KIT REF, C9734B

HEW Q5942X

HP LJ 4250/4350 Q5942X OEM

OEM HP CARTRIDGE

HEW Q7553X

HP LJ P2015

HP OEM P2015 Q7553X TONER CARTRIDGE

HEW51650Y

HP 51650Y YELLOW PRINT CARTRIDGE

ORIGINAL HP 51650Y YELLOW PRINT CARTRIDGE

HEW92274A

HP LJ 4L/P TONER CARTRIDGE

ORIGINAL HP LJ 4L/P TONER CARTRIDGE

HEW92295A

HP LJ II/III LASER TONER CARTRIDGE, BLACK, 4,000 PAGE YIELD

ORIGINAL HP LJ II/III LASER TONER CARTRIDGE, BLACK, 4,000 PAGE YIELD

HEW92298A

HP LJ 4 TONER CARTRIDGE

ORIGINAL HP LJ 4 TONER CARTRIDGE

HEW92298X

HP LJ 4 TONER CARTRIDGE, HI YIELD 8,800 PAGES

ORIGINAL HP LJ 4 TONER CARTRIDGE, HI YIELD 8,800 PAGES

HEWC3900A

HP LJ 4V TONER CARTRIDGE, 8100 PAGE YIELD

ORIGINAL HP LJ 4V TONER CARTRIDGE, 8100 PAGE YIELD

HEWC3903A

HP LJ 5 P LASER TONER 4000 PAGE YIELD

ORIGINAL HP LJ 5 P LASER TONER 4000 PAGE YIELD

HEWC3906A

HP LJ 5L LASER TONER, 3000 PAGE YIELD

ORIGINAL HP LJ 5L LASER TONER, 3000 PAGE YIELD

HEWC3909A

HP LJ 5SI/8000 TONER CARTRIDGE 15,000 PAGE YIELD

(limited time only) ********* ORIGINAL HP LJ 5SI/8000 TONER CARTRIDGE 15,000 PAGE YIELD

HEWC3909X

HP LJ 5SI / 8000 HIGH YIELD TONER CARTRIDGE. 30,000 PG. YIELD

+++SPECIAL PRICE WHILE STOCK LAST ONLY THREE LEFT+++++ ORIGINAL HP LJ 5SI / 8000 HIGH YIELD TONER CARTRIDGE. 30,000 PG. YIELD

HEWC4092A

HP LJ 1100 LASER TONER, BLACK, 2,500 PAGE YIELD

ORIGINAL HP LJ 1100 LASER TONER, BLACK, 2,500 PAGE YIELD

HEWC4096A

HP LJ 2100 TONER CARTRIDGE, 5000 PAGE YIELD

ORIGINAL HP LJ 2100 TONER CARTRIDGE, 5000 PAGE YIELD

HEWC411867902

HP LJ 4000/4050 MAINTENANCE KIT EXCHANGE. INCLUDES: FUSER ASSEMBLY, 3 SEPARATION ROLLERS, TRANSFER ROLLER, 3 PAPER FEED ROLLERS, PICKUP ROLLER AND INST

ORIGINAL HP LJ 4000/4050 MAINTENANCE KIT EXCHANGE. INCLUDES: FUSER ASSEMBLY, 3 SEPARATION ROLLERS, TRANSFER ROLLER, 3 PAPER FEED ROLLERS, PICKUP ROLLER AND INST

HEWC4127A

HP LJ 4000 TONER CARTRIDGE, BLACK, 6,000 PAGE YIELD

ORIGINAL HP LJ 4000 TONER CARTRIDGE, BLACK, 6,000 PAGE YIELD

HEWC4127X

HP LJ 4000 TONER CARTRIDGE, BLACK 10,000 PAGE YIELD

ORIGINAL HP LJ 4000 TONER CARTRIDGE, BLACK 10,000 PAGE YIELD

HEWC4129X

HP LJ 5000 TONER, BLACK, 10,000 PAGE YIELD

ORIGINAL HP LJ 5000 TONER, BLACK, 10,000 PAGE YIELD

HEWC4149A

HP CLJ8500 LASER TONER, BLACK, 17,000 PAGE YIELD

("OVER STOCKED PRICE ONLY") ORIGINAL HP CLJ8500 LASER TONER, BLACK, 17,000 PAGE YIELD

HEWC4150A

HP CLJ 8500 LASER TONER, CYAN 8500 PAGE YIELD

("OVER STOCKED PRICE ONLY") ORIGINAL HP CLJ 8500 LASER TONER, CYAN 8500 PAGE YIELD

HEWC4151A

HP CLJ 8500 LASER TONER MAGENTA 8500 PAGE YIELD

("OVER STOCKED PRICE ONLY") ORIGINAL HP CLJ 8500 LASER TONER MAGENTA 8500 PAGE YIELD

HEWC4152A

HP CLJ 8500 LASER TONER, YELLOW 8,500 PAGE YIELD

("OVER STOCKED PRICE ONLY") ORIGINAL HP CLJ 8500 LASER TONER, YELLOW 8,500 PAGE YIELD

HEWC4153A

HP 8550 DRUM UNIT 12500 PAGE YIELD REF. C4153A

ORIGINAL HP 8550 DRUM UNIT 12500 PAGE YIELD REF. C4153A

HEWC4182X

HP LJ 8100 LASER TONER 20,000 PAGE YIELD

OEM HP CARTRIDGE

HEWC4191A

HP LJ 4500 LASER TONER, BLACK, 9000 PAGE YIELD

ORIGINAL HP LJ 4500 LASER TONER, BLACK, 9000 PAGE YIELD

HEWC4192A

HP LJ 4500 LASER TONER, CYAN 6000 PAGE YIELD

ORIGINAL HP LJ 4500 LASER TONER, CYAN 6000 PAGE YIELD

HEWC4193A

HP LJ 4500 LASER TONER, MAGENTA 6000 PAGE YIELD

ORIGINAL HP LJ 4500 LASER TONER, MAGENTA 6000 PAGE YIELD

HEWC4194A

HP LJ 4500 LASER TONER, YELLOW 6000 PAGE YIELD

ORIGINAL HP LJ 4500 LASER TONER, YELLOW 6000 PAGE YIELD

HEWC4195A

HP LJ 4500 LASER DRUM KIT, YIELDS 25,000 PAGES BLACK, 6,250 COLOR

ORIGINAL HP LJ 4500 LASER DRUM KIT, YIELDS 25,000 PAGES BLACK, 6,250 COLOR

HEWC4196A

HP LJ 4500 LASER TRANSFER KIT, YIELDS 100,000 PAGES, BLACK/50,000 PAGES COLOR

ORIGINAL HP LJ 4500 LASER TRANSFER KIT, YIELDS 100,000 PAGES, BLACK/50,000 PAGES COLOR

HEWC4197A

HP LJ 4500 LASER FUSER, 110V, YIELDS 100,000 PAGES BLACK / 50,000 PAGES COLOR

ORIGINAL HP LJ 4500 LASER FUSER, 110V, YIELDS 100,000 PAGES BLACK / 50,000 PAGES COLOR

HEWC4821A

HP #80 PRINTHEAD AND PRINTHEAD CLEANER

ORIGINAL HP #80 PRINTHEAD AND PRINTHEAD CLEANER

HEWC6602A

Original HP Black POS Inkjet Cartridge HP AddMaster IJ 6000 Ref. C6602A

Original HP Black POS Inkjet Cartridge HP AddMaster IJ 6000 Ref. C6602A

HEWC7115A

HP LASERJET 1200/1220 TONER CARTRIDGE, BLACK 2500 PAGE YIELD

ORIGINAL HP LASERJET 1200/1220 TONER CARTRIDGE, BLACK 2500 PAGE YIELD

HEWC7115X

HP LASERJET 1200/1220 HIGH YIELD TONER CARTRIDGE BLACK 3500 PAGE YIELD

ORIGINAL HP LASERJET 1200/1220 HIGH YIELD TONER CARTRIDGE BLACK 3500 PAGE YIELD

HEWC8061A

HP LASERJET 4100 BLACK TONER CARTRIDGE. REF. C8061A

ORIGINAL HP LASERJET 4100 TONER CARTRIDGE , BLACK

HEWC8061AMICR>

HP LASERJET 4100 MICR TONER CARTRIDGE. (YIELD: 6000). REF. C8061AMICR/ LCNMCMMICRTJA416

***MICR*** ORIGINAL HP LASERJET 4100 MICR TONER CARTRIDGE. (YIELD: 6000). REF. C8061AMICR/ LCNMCMMICRTJA416

HEWC8061D

DUAL PACKAGE HP LASERJET 4100 TONER CARTRIDGE, HIGH-YIELD, BLACK, 10,000 (x2) PAGE YIELD (2 PACK OF HEWC8061X)

ORIGINAL DUAL PACKAGE HP LASERJET 4100 TONER CARTRIDGE, HIGH-YIELD, BLACK, 10,000 (x2) PAGE YIELD (2 PACK OF HEWC8061X)

HEWC8061X

HP 61X (C8061X) LaserJet 4100, 4100 MFP, 4101 MFP High Yield Black Original LaserJet Toner Cartridge (10,000 Yield)

HP 61X (C8061X) LaserJet 4100, 4100 MFP, 4101 MFP High Yield Black Original LaserJet Toner Cartridge (10,000 Yield)

HEWC8061XMICR

COMPATIBLE HP LASERJET 4100 MICR TONER CARTRIDGE. REF. LCNMCMMICRTJN410

***MICR*** COMPATIBLE HP LASERJET 4100 MICR TONER CARTRIDGE. REF. LCNMCMMICRTJN410

HEWC8543X

HP LJ 9000 TONER CARTRIDGE, 30,000 PAGE YIELD

ORIGINAL HP LJ 9000 TONER CARTRIDGE, 30,000 PAGE YIELD

HEWC8550A

HP 822A Color LJ 9500 Series Smart Print Cartridge, Black (25,000 Yield) (75/ Pallet

HP 822A Color LJ 9500 Series Smart Print Cartridge, Black (25,000 Yield) (75/ Pallet

HEWC8551A

HP 9500 CYAN TONER CARTRIDGE.

ORIGINAL HP 9500 CYAN TONER CARTRIDGE.

HEWC8552A

HP 822A Color LJ 9500 Series Smart Print Cartridge, Yellow (25,000 Yield) (75/ Pallet)

HP 822A Color LJ 9500 Series Smart Print Cartridge, Yellow (25,000 Yield) (75/ Pallet)

HEWC8553A

HP 822A Color LJ 9500 Series Smart Print Cartridge, Magenta (25,000 Yield) (75/ Pallet)

HP 822A Color LJ 9500 Series Smart Print Cartridge, Magenta (25,000 Yield) (75/ Pallet)

HEWC8560A

HP 822A Color LJ 9500 Imaging Drum, Black (40,000 Yield)

HP 822A Color LJ 9500 Imaging Drum, Black (40,000 Yield)

HEWC8561A

HP 9500 CYAN DRUM.

ORIGINAL HP 9500 CYAN DRUM.

HEWC8562A

HP 9500 YELLOW DRUM.

ORIGINAL HP 9500 YELLOW DRUM.

HEWC8563A

HP 9500 MAGENTA DRUM.

ORIGINAL HP 9500 MAGENTA DRUM.

HEWC8766WN

HP 95 (C8766WN) Tri-Color Original Ink Cartridge (330 Yield)

HP 95 (C8766WN) Tri-Color Original Ink Cartridge (330 Yield)

HEWC9152A

HP LJ 9000 MAINT KIT OEM

HP LJ 9000 OEM MAINTENENCE KIT 350K PAGES REF, C9152A

HEWC9364WN

HP 98 (C9364WN) Black Original Ink Cartridge (420 Yield) alternatives

HP 98 (C9364WN) Black Original Ink Cartridge (420 Yield) alternatives

HEWC9370A

HP 72 Ink, Photo Black (130 ml)

HP 72 Ink, Photo Black (130 ml)

HEWC9371A

HP 72 Ink, Cyan (130 ml)

HP 72 Ink, Cyan (130 ml)

HEWC9372A

HP 72 Ink, Magenta (130 ml)

HP 72 Ink, Magenta (130 ml)

HEWC9373A

HP 72 Ink, Yellow (130 ml)

HP 72 Ink, Yellow (130 ml)

HEWC9374A

HP 72 Ink, Gray (130 ml)

HP 72 Ink, Gray (130 ml)

HEWC9380A

HP 72 PRINTHEAD PHOTO BLACK/GRAY

HP 72 PRINTHEAD PHOTO BLACK/GRAY

HEWC9383A

HP 72 PRINTHEAD CYAN/MAG

HP 72 PRINTHEAD CYAN/MAG

HEWC9384A

HP 72 PRINTHEAD BLACK /YELLOW

HP 72 PRINTHEAD BLACK /YELLOW

HEWC9391AN

HP 88XL (C9391AN) High Yield Cyan Original Ink Cartridge (1,700 Yield)

HP 88XL (C9391AN) High Yield Cyan Original Ink Cartridge (1,700 Yield)

HEWC9392AN

HP 88XL (C9392AN) High Yield Magenta Original Ink Cartridge (1,980 Yield)

HP 88XL (C9392AN) High Yield Magenta Original Ink Cartridge (1,980 Yield)

HEWC9393AN

HP 88XL (C9393AN) High Yield Yellow Original Ink Cartridge (1,540 Yield)

HP 88XL (C9393AN) High Yield Yellow Original Ink Cartridge (1,540 Yield)

HEWC9396AN

HP 88XL (C9396AN) High Yield Black Original Ink Cartridge (2,450 Yield)

HP 88XL (C9396AN) High Yield Black Original Ink Cartridge (2,450 Yield)

HEWC9403A

HP 72 Ink, Matte Black (130 ml)

HP 72 Ink, Matte Black (130 ml)

HEWC9463A

Original HP C9463A, Photo Black/Light Gray Printhead

Original HP C9463A, Photo Black/Light Gray Printhead

HEWC9518A

HP DESIGNJET Z6100/Z6200 MAINTENANCE CARTRIDGE REF. C9518A

ORIGINAL HP DESIGNJET Z6100/Z6200 MAINTENANCE CARTRIDGE REF. C9518A

HEWC9700A

HP COLOR LASERJET 2500N SMART PRINT CARTRIDGE, BLACK

ORIGINAL HP COLOR LASERJET 2500N SMART PRINT CARTRIDGE, BLACK

HEWC9701A

HP COLOR LASERJET 2500N SMART PRINT CARTRIDGE, CYAN

ORIGINAL HP COLOR LASERJET 2500N SMART PRINT CARTRIDGE, CYAN

HEWC9702A

HP COLOR LASERJET 2500N SMART PRINT CARTRIDGE, YELLOW

ORIGINAL HP COLOR LASERJET 2500N SMART PRINT CARTRIDGE, YELLOW

HEWC9703A

HP COLOR LASERJET 2500N SMART PRINT CARTRIDGE, MAGENTA

ORIGINAL HP COLOR LASERJET 2500N SMART PRINT CARTRIDGE, MAGENTA

HEWC9704A

COLOR HP LASERJET 1500/2500 IMAGING DRUM. REF. C9704A

ORIGINAL COLOR HP LASERJET 1500/2500 IMAGING DRUM. REF. C9704A

HEWC9720A

HP CLJ 4600 LASER TONER, BLACK, 9000 PAGE YIELD

**ORIGINAL** HP CLJ 4600 LASER TONER, BLACK, 9000 PAGE YIELD

HEWC9720ABLKOEM

OEM HP 4600 BLK TONER

PREMIUM LASER TONER CARTRIDGE

HEWC9721A

HP CLJ 4600 LASER TONER, CYAN, 8000 PAGE YIELD

**ORIGINAL** HP CLJ 4600 LASER TONER, CYAN, 8000 PAGE YIELD

HEWC9721ACYAOEM

OEM HP 4600 CYAN TONER

PREMIUM LASER TONER CARTRIDGE

HEWC9722A

HP CLJ 4600 LASER TONER YELLOW, 8000 PAGE YIELD

**ORIGINAL** HP CLJ 4600 LASER TONER YELLOW, 8000 PAGE YIELD

HEWC9722AYELOEM

OEM HP 4600 YELLOW TONER

PREMIUM LASER TONER CARTRIDGE

HEWC9723A

HP CLJ 4600 LASER TONER, MAGENTA, 8000 PAGE YIELD

**ORIGINAL** HP CLJ 4600 LASER TONER, MAGENTA, 8000 PAGE YIELD

HEWC9723AMAGOEM

OEM HP 4600 MAGENTA TONER

PREMIUM OEM TONER CARTRIDGE

HEWC9724A

HP CLJ 4600 TRANSFER KIT 120,000 PAGE YIELD

ORIGINAL HP CLJ 4600 TRANSFER KIT 120,000 PAGE YIELD

HEWC9725A

OEM HP 4600 FUSER UNIT C9725A (150,000 PAGE YLD)

OEM HP 4600 FUSER UNIT C9725A (150,000 PAGE YLD)

HEWC9730A

COLOR LASERJET 5500 SMARTPRINT TONER CARTRIDGE, BLACK, 13,000 PAGE YIELD

ORIGINAL COLOR LASERJET 5500 SMARTPRINT TONER CARTRIDGE, BLACK, 13,000 PAGE YIELD

HEWC9731A

COLOR LASERJET 5500 SMARTPRINT CARTRIDGE, CYAN 12K YIELD

ORIGINAL COLOR LASERJET 5500 SMARTPRINT CARTRIDGE, CYAN 12K YIELD

HEWC9731ACYANOEM

HP CLJ 5500/5550 C9731

OEM HP COLOR LASER JET

HEWC9732A

COLOR HP LASERJET 5500 SMARTPRINT CARTRIDGE YELLOW 12K YIELD

ORIGINAL COLOR HP LASERJET 5500 SMARTPRINT CARTRIDGE YELLOW 12K YIELD

HEWC9733A

COLOR HP LASERJET 5500 SMARTPRINT CARTRIDGE MAGENTA 12K YIELD

ORIGINAL COLOR HP LASERJET 5500 SMARTPRINT CARTRIDGE MAGENTA 12K YIELD

HEWC9734B

HEW CLJ 5500/5550 C9734B TRANSFER KIT. REF. C9734B

ORIGINAL HEW CLJ 5500/5550 C9734B TRANSFER KIT. REF. C9734B

HEWCB380A

HP 823A Color LJ CP6015 ColorSphere Print Cartridge, Black (16,500 Yield) (75/ Pallet) (For Use in Model CP6015)

HP 823A Color LJ CP6015 ColorSphere Print Cartridge, Black (16,500 Yield) (75/ Pallet) (For Use in Model CP6015)

HEWCB381A

HP 824A Color LaserJet CM6030 MFP/ CM6040 MFP/ CP6015 ColorSphere Print Cartridge, Cyan (21,000 Yield) (75/ Pallet)

HP 824A Color LaserJet CM6030 MFP/ CM6040 MFP/ CP6015 ColorSphere Print Cartridge, Cyan (21,000 Yield) (75/ Pallet)

HEWCB382A

HP 824A Color LaserJet CM6030 MFP/ CM6040 MFP/ CP6015 ColorSphere Print Cartridge, Yellow (21,000 Yield) (75/ Pallet)

HP 824A Color LaserJet CM6030 MFP/ CM6040 MFP/ CP6015 ColorSphere Print Cartridge, Yellow (21,000 Yield) (75/ Pallet)

HEWCB383A

HP 824A Color LaserJet CM6030 MFP/ CM6040 MFP/ CP6015 ColorSphere Print Cartridge, Magenta (21,000 Yield) (75/ Pallet)

HP 824A Color LaserJet CM6030 MFP/ CM6040 MFP/ CP6015 ColorSphere Print Cartridge, Magenta (21,000 Yield) (75/ Pallet)

HEWCB384A

HP 824A Color LJ CM6030 MFP/ CM6040 MFP/ CP6015 ColorSphere Imaging Drum, Black (35,000 Yield)

HP 824A Color LJ CM6030 MFP/ CM6040 MFP/ CP6015 ColorSphere Imaging Drum, Black (35,000 Yield)

HEWCB385A

HP 824A Color LJ CM6030 MFP/ CM6040 MFP/ CP6015 ColorSphere Imaging Drum, Cyan (35,000 Yield)

HP 824A Color LJ CM6030 MFP/ CM6040 MFP/ CP6015 ColorSphere Imaging Drum, Cyan (35,000 Yield)

HEWCB386A

HP 824A Color LJ CM6030 MFP/ CM6040 MFP/ CP6015 ColorSphere Imaging Drum, Yellow (35,000 Yield

HP 824A Color LJ CM6030 MFP/ CM6040 MFP/ CP6015 ColorSphere Imaging Drum, Yellow (35,000 Yield

HEWCB387A

HP 824A Color LJ CM6030 MFP/ CM6040 MFP/ CP6015 ColorSphere Imaging Drum, Magenta (35,000

HP 824A Color LJ CM6030 MFP/ CM6040 MFP/ CP6015 ColorSphere Imaging Drum, Magenta (35,000

HEWCB390A

HP 825A Color LaserJet CM6030 MFP/ CM6040 MFP ColorSphere Print Cartridge, Black (19,500 Yield) (75/ Pallet)

HP 825A Color LaserJet CM6030 MFP/ CM6040 MFP ColorSphere Print Cartridge, Black (19,500 Yield) (75/ Pallet)

HEWCB400A

BLACK TONER PRINT CARTRIDGE HP LASERJET CP4005. REF. CB400A

ORIGINAL BLACK TONER PRINT CARTRIDGE HP LASERJET CP4005. REF. CB400A

HEWCB401A

CYAN TONER PRINT CARTRIDGE HP LASERJET CP4005. REF. CB401A

ORIGINAL CYAN TONER PRINT CARTRIDGE HP LASERJET CP4005. REF. CB401A

HEWCB402A

YELLOW TONER PRINT CARTRIDGE HP LASERJET CP4005. REF. CB402A

ORIGINAL YELLOW TONER PRINT CARTRIDGE HP LASERJET CP4005. REF. CB402A

HEWCB403A

MAGENTA TONER PRINT CARTRIDGE HP LASERJET CP4005. REF. CB403A

ORIGINAL MAGENTA TONER PRINT CARTRIDGE HP LASERJET CP4005. REF. CB403A

HEWCB435A

BLACK PRINT CARTRIDGE HP LASERJET P1005/ P1006. REF. CB435A

ORIGINAL BLACK PRINT CARTRIDGE HP LASERJET P1005/ P1006. REF. CB435A

HEWCB435D

**(2/PACK)** HP LJ P1005/P1006 BLACK DUAL PACK TONER CARTRIDGES. REF. CB435D.

**(2/PACK)** ORIGINAL HP LASERJET P1005/P1006 BLACK DUAL PACK.

HEWCB436A

*(OEM)* Original Black Print Cartridge HP LaserJet P1505/ P1505n/ m1522. REF. CB436A

*(OEM)* Original Black Print Cartridge HP LaserJet P1505/ P1505n/ m1522. REF. CB436A

HEWCB436AD

BLACK PRINT CARTRIDGE HP LJ P1505/P1505N 2,000 PAGE YIELD ( DUAL PACK )

ORIGINAL BLACK PRINT CARTRIDGE HP LJ P1505/P1505N 2,000 PAGE YIELD ( DUAL PACK )

HEWCB540A

HP HP Color LJ CP1215/ CP1515n/ CP1518ni/ CP6015 BLACK TONER CARTRIDGE REF. CB540A

ORIGINAL HP HP Color LJ CP1215/ CP1515n/ CP1518ni/ CP6015 BLACK TONER CARTRIDGE REF. CB540A

HEWCB541A

HP COLOR LASERJET CYAN CP1215/CP1515N/CP1518NI/ REF. CB541A

ORIGINAL HP COLOR LASERJET CYAN CP1215/CP1515N/CP1518NI/ REF. CB541A

HEWCB542A

HP COLOR LASERJET YELLOW CP1215/CP1515N/CP1518NI/ REF. CB542A

ORIGINAL HP COLOR LASERJET YELLOW CP1215/CP1515N/CP1518NI/ REF. CB542A

HEWCB543A

HP COLOR LASERJET MAGENTA CP1215/CP1515N/CP1518NI/ REF. CB543A

ORIGINAL HP COLOR LASERJET MAGENTA CP1215/CP1515N/CP1518NI/ REF. CB543A

HEWCC364A

HP LJ P4014/4015/4515 SERIES BLACK TONER CARTRIDGE REF. CC364A

ORIGINAL HP LJ P4014/4015/4515 SERIES BLACK TONER CARTRIDGE REF. CC364A

HEWCC364X

HP LJ P4014 BLK TONER HIGH YIELD

OEM HP LJ P4014/4015 BLK TONER HIGH YIELD REF, CC364X 24,000 YIELD

HEWCC530A

HP CP2025 / CM2320 MFP BLACK TONER CARTRIDGE REF. CC530A (YIELD: 3500)

ORIGINAL HP CP2025 / CM2320 MFP BLACK TONER CARTRIDGE REF. CC530A (YIELD: 3500)

HEWCC530AD

(*2/PACK*) HP CP2025 / CM2320 MFP BLACK TONER CARTRIDGE REF. CC530AD (YIELD: 3500)

(*2/PACK*) ORIGINAL HP CP2025 / CM2320 MFP BLACK TONER CARTRIDGE REF. CC530AD (YIELD: 3500)

HEWCC531A

HP CP2025 / CM2320 MFP CYAN TONER CARTRIDGE REF. CC531A (YIELD: 2800)

ORIGINAL HP CP2025 / CM2320 MFP CYAN TONER CARTRIDGE REF. CC531A (YIELD: 2800)

HEWCC532A

HP CP2025 / CM2320 MFP YELLOW TONER CARTRIDGE REF. CC532A (YIELD: 2800)

ORIGINAL HP CP2025 / CM2320 MFP YELLOW TONER CARTRIDGE REF. CC532A (YIELD: 2800)

HEWCC533A

HP CP2025 / CM2320 MFP MAGENTA TONER CARTRIDGE REF. CC533A (YIELD: 2800)

ORIGINAL HP CP2025 / CM2320 MFP MAGENTA TONER CARTRIDGE REF. CC533A (YIELD: 2800)

HEWCE250A

HP CP3525/ CM3530 MFP COLOR LASERJET BLACK TONER CARTRIDGE REF. CE250A

ORIGINAL HP CP3525/ CM3530 MFP COLOR LASERJET BLACK TONER CARTRIDGE REF. CE250A

HEWCE250X

HP COLOR LJ CP3525/ CM3530MFP BLACK HIGH YIELD TONER CARTRIDGE 10,500 YIELD REF. CE250X

ORIGINAL HP COLOR LJ CP3525/ CM3530MFP BLACK HIGH YIELD TONER CARTRIDGE 10,500 YIELD REF. CE250X

HEWCE251A

HP CP3525/ CM3530 MFP COLOR LASERJET CYAN TONER CARTRIDGE REF. CE251A

ORIGINAL HP CP3525/ CM3530 MFP COLOR LASERJET CYAN TONER CARTRIDGE REF. CE251A

HEWCE252A

HP CP3525/ CM3530 MFP COLOR LASERJET YELLOW TONER CARTRIDGE REF. CE252A

ORIGINAL HP CP3525/ CM3530 MFP COLOR LASERJET YELLOW TONER CARTRIDGE REF. CE252A

HEWCE253A

HP CP3525/ CM3530 MFP COLOR LASERJET MAGENTA TONER CARTRIDGE REF. CE253A

ORIGINAL HP CP3525/ CM3530 MFP COLOR LASERJET MAGENTA TONER CARTRIDGE REF. CE253A

HEWCE254A

HP Color LJ CM3530 MFP/ CP3525 Toner Collection Unit (36,000 Yield) (216/ Pallet)

HP Color LJ CM3530 MFP/ CP3525 Toner Collection Unit (36,000 Yield) (216/ Pallet)

HEWCE255A

HP LASERJET P3015 BLACK TONER CARTRIDGE (YIELD: 6K) REF. CE255A

ORIGINAL HP LASERJET P3015 BLACK TONER CARTRIDGE (YIELD: 6K) REF. CE255A

HEWCE255X

HP LJ P3015 HY TONER CARTRIDGE. (YIELD: 12,500). REF. CE255X

ORIGINAL HP LJ P3015 HY TONER CARTRIDGE. (YIELD: 12,500). REF. CE255X

HEWCE260A

HP 647A Color LJ CP4025/ CP4525/ CM4540 Series Smart Print Cartridge, Black (8,500 Yield) (90/ Pallet)

HP 647A Color LJ CP4025/ CP4525/ CM4540 Series Smart Print Cartridge, Black (8,500 Yield) (90/ Pallet)

HEWCE260X

HP 649X Color LJ CP4525 Series Smart Print Cartridge, Black (17,000 Yield) (90/ Pallet)

HP 649X Color LJ CP4525 Series Smart Print Cartridge, Black (17,000 Yield)

HEWCE261A

HP 648A Color LJ CP4025/ CP4525 Series Smart Print Cartridge, Cyan (11,000 Yield) (90/ Pallet)

HP 648A Color LJ CP4025/ CP4525 Series Smart Print Cartridge, Cyan (11,000 Yield) (90/ Pallet)

HEWCE262A

HP 648A Color LJ CP4025/ CP4525 Series Smart Print Cartridge, Yellow (11,000 Yield) (90/ Pallet)

HP 648A Color LJ CP4025/ CP4525 Series Smart Print Cartridge, Yellow (11,000 Yield) (90/ Pallet)

HEWCE263A

HP 648A Color LJ CP4025/ CP4525 Series Smart Print Cartridge, Magenta (11,000 Yield) (90/ Pallet)

HP 648A Color LJ CP4025/ CP4525 Series Smart Print Cartridge, Magenta (11,000 Yield) (90/ Pallet)

HEWCE265A

HP 648A Color LJ CP4025/ CP4525 Series Toner Collection Unit

HP 648A Color LJ CP4025/ CP4525 Series Toner Collection Unit

HEWCE270A

HP 650A Color LJ CP5520 Series/ CP5525n/ CP5525dn/ CP5525xh ColorSphere Print Cartridge, Black (13,500 Yield) (60/ Pallet)

HP 650A Color LJ CP5520 Series/ CP5525n/ CP5525dn/ CP5525xh ColorSphere Print Cartridge, Black (13,500 Yield) (60/ Pallet)

HEWCE271A

HP 650A Color LJ CP5520 Series/ CP5525n/ CP5525dn/ CP5525xh ColorSphere Print Cartridge, Cyan (15,000 Yield) (60/ Pallet)

HP 650A Color LJ CP5520 Series/ CP5525n/ CP5525dn/ CP5525xh ColorSphere Print Cartridge, Cyan (15,000 Yield) (60/ Pallet)

HEWCE272A

HP 650A Color LJ CP5520 Series/ CP5525n/ CP5525dn/ CP5525xh ColorSphere Print Cartridge, Yellow (15,000 Yield) (60/ Pallet)

HP 650A Color LJ CP5520 Series/ CP5525n/ CP5525dn/ CP5525xh ColorSphere Print Cartridge, Yellow (15,000 Yield) (60/ Pallet)

HEWCE273A

HP 650A Color LJ CP5520 Series/ CP5525n/ CP5525dn/ CP5525xh ColorSphere Print Cartridge, Magenta (15,000 Yield) (60/ Pallet)

HP 650A Color LJ CP5520 Series/ CP5525n/ CP5525dn/ CP5525xh ColorSphere Print Cartridge, Magenta (15,000 Yield) (60/ Pallet)

HEWCE278A

HP LASERJET PRO P1606 BLACK TONER CARTRIDGE REF. CE278A (78A)

ORIGINAL HP LASERJET PRO P1606 BLACK TONER CARTRIDGE REF. CE278A (78A)

HEWCE285A

HP 85A LJ P1102W BLACK TONER CARTRIDGE 1,600 PAGE YIELD REF. CE285A

ORIGINAL HP 85A LJ P1102W BLACK TONER CARTRIDGE 1,600 PAGE YIELD REF. CE285A

HEWCE285AD

*TWIN PACK* x2 HP LJ P1102W/M1212NF/M1210 BLACK TONER CARTRIDGE (YIELD: 1,600 PAGE x2). REF. CE285D

*TWIN PACK* x2 ORIGINAL HP LJ P1102W/M1212NF/M1210 BLACK TONER CARTRIDGE (YIELD: 1,600 PAGE x2). REF. CE285D

HEWCE310A

HP BLACK TONER FOR CP1025NW. REF. CE310A

ORIGINAL HP BLACK TONER FOR CP1025NW. REF. CE310A

HEWCE311A

HP CYAN TONER FOR CP1025NW. REF. CE311A

ORIGINAL HP CYAN TONER FOR CP1025NW. REF. CE311A

HEWCE312A

HP YELLOW TONER FOR CP1025NW. REF. CE312A

ORIGINAL HP YELLOW TONER FOR CP1025NW. REF. CE312A

HEWCE313A

HP MAGENTA TONER FOR CP1025NW. REF. CE313A

ORIGINAL HP MAGENTA TONER FOR CP1025NW. REF. CE313A

HEWCE314A

HP DRUM FOR CP1025NW. REF. CE314A

ORIGINAL HP DRUM FOR CP1025NW. REF. CE314A

HEWCE320A

HP (128A) CM1415 BLACK TONER CARTRIDGE. REF. CE320A

ORIGINAL HP (128A) CM1415 BLACK TONER

HEWCE320AD

2/PACK HP CM1415 BLACK TONER CARTRIDGE. REF. CE320AD

2/PACK ORIGINAL HP CM1415 BLACK TONER CARTRIDGE. REF. CE320AD

HEWCE321A

HP (128A) CM1415 CYAN TONER. REF. CE321A

ORIGINAL HP (128A) CM1415 CYAN TONER. REF. CE321A

HEWCE322A

HP (128A) CM1415 YELLOW TONER. REF. CE322A

ORIGINAL HP (128A) CM1415 YELLOW TONER. REF. CE322A

HEWCE323A

HP (128A) CM1415 MAGENTA TONER. REF. CE323A

ORIGINAL HP (128A) CM1415 MAGENTA TONER. REF. CE323A

HEWCE340A

HP BRAND HP651A BLACK

HP BRAND HP651A BLACK

HEWCE341A

HP 651 CE341A CYAN

HP 651 CE341A CYAN

HEWCE342A

HP BRAND HP 651A YELLOW

HP BRAND HP 651A YELLOW

HEWCE343A

HP BRAND HP 651A MAGENTA

HP BRAND HP 651A MAGENTA

HEWCE390A

HP LASERJET M4555f/M4555fskm/M4555h/ ENTERPRISE 600 SERIES. (YIELD: 10K) REF. CE390A

ORIGINAL HP LASERJET M4555f/M4555fskm/M4555h/ ENTERPRISE 600 SERIES. (YIELD: 10K) REF. CE390A

HEWCE390X

HP LASERJET M4555f/M4555fskm/M4555h/ ENTERPRISE 600 SERIES. *(NOT COMPATIBLE WITH M601)* (YIELD: 24K). REF. CE390X

ORIGINAL HP LASERJET M4555f/M4555fskm/M4555h/ ENTERPRISE 600 SERIES. *(NOT COMPATIBLE WITH M601)* (YIELD: 24K). REF. CE390X

HEWCE400A

Original HP LaserJet Enterprise 500 color M551n Black Toner cartridge Ref. CE400A

Original HP LaserJet Enterprise 500 color M551n Black Toner cartridge Ref. CE400A

HEWCE400X

Compatible HP (507A) LaserJet Enterprise 500 color M551n HIGH YIELD Black Toner cartridge. (YIELD: 11,000) Ref. CE400X

Compatible HP (507A) LaserJet Enterprise 500 color M551n HIGH YIELD Black Toner cartridge. (YIELD: 11,000) Ref. CE400X

HEWCE401A

Original HP LaserJet Enterprise 500 color M551n Cyan Toner cartridge Ref. CE401A

Original HP LaserJet Enterprise 500 color M551n Cyan Toner cartridge Ref. CE401A

HEWCE402A

Original HP LaserJet Enterprise 500 color M551n Magenta Toner cartridge Ref. CE402A

Original HP LaserJet Enterprise 500 color M551n Magenta Toner cartridge Ref. CE402A

HEWCE403A

Original HP LaserJet Enterprise 500 color M551n Magetna Toner cartridge Ref. CE403A

Original HP LaserJet Enterprise 500 color M551n Magetna Toner cartridge Ref. CE403A

HEWCE410A>

HP 305A BLACK COLOR LJ Pro 300 MFP M375nw/ Pro 400 M451/ Pro 400 MFP M475 SERIES SMART PRINT CARTRIDGE. (YIELD: 2,200). REF. CE410A

HP 305A BLACK COLOR LJ Pro 300 MFP M375nw/ Pro 400 M451/ Pro 400 MFP M475 SERIES SMART PRINT CARTRIDGE. (YIELD: 2,200). REF. CE410A

HEWCE410X>

HP 305A BLACK HY COLOR LJ Pro 300 MFP M375nw/ Pro 400 M451/ Pro 400 MFP M475 SERIES SMART PRINT CARTRIDGE. (YIELD: 4K). REF. CE410X

HP 305A BLACK HY COLOR LJ Pro 300 MFP M375nw/ Pro 400 M451/ Pro 400 MFP M475 SERIES SMART PRINT CARTRIDGE. (YIELD: 4K). REF. CE410X

HEWCE411A>

HP 305A CYAN COLOR LJ Pro 300 MFP M375nw/ Pro 400 M451/ Pro 400 MFP M475 SERIES SMART PRINT CARTRIDGE. (YIELD: 2,600). REF. CE411A

HP 305A CYAN COLOR LJ Pro 300 MFP M375nw/ Pro 400 M451/ Pro 400 MFP M475 SERIES SMART PRINT CARTRIDGE. (YIELD: 2,600). REF. CE411A

HEWCE412A>

HP 305A YELLOW COLOR LJ Pro 300 MFP M375nw/ Pro 400 M451/ Pro 400 MFP M475 SERIES SMART PRINT CARTRIDGE. (YIELD: 2,600). REF. CE412A

HP 305A YELLOW COLOR LJ Pro 300 MFP M375nw/ Pro 400 M451/ Pro 400 MFP M475 SERIES SMART PRINT CARTRIDGE. (YIELD: 2,600). REF. CE412A

HEWCE413A>

HP 305A MAGENTA COLOR LJ Pro 300 MFP M375nw/ Pro 400 M451/ Pro 400 MFP M475 SERIES SMART PRINT CARTRIDGE. (YIELD: 2,600). REF. CE413A

HP 305A MAGENTA COLOR LJ Pro 300 MFP M375nw/ Pro 400 M451/ Pro 400 MFP M475 SERIES SMART PRINT CARTRIDGE. (YIELD: 2,600). REF. CE413A

HEWCE505A

HP LASERJET P2035/P2055 BLACK PRINT CARTRIDGE. REF. CE505A

HP LASERJET P2035/P2055 BLACK PRINT CARTRIDGE. REF. CE505A

HEWCE505X

HP LASERJET *P2055 ONLY* BLACK PRINT CARTRIDGE. REF. CE505X

HP LASERJET *P2055 ONLY* BLACK PRINT CARTRIDGE. REF. CE505X

HEWCF031A

HP 646A Color LaserJet CM4540 MFP ColorSphere Print Cartridge, Cyan (12,500 Yield) (90/ Pallet)

HP 646A Color LaserJet CM4540 MFP ColorSphere Print Cartridge, Cyan (12,500 Yield) (90/ Pallet)

HEWCF032A

HP 646A Color LaserJet CM4540 MFP ColorSphere Print Cartridge, Yellow (12,500 Yield) (90/ Pallet)

HP 646A Color LaserJet CM4540 MFP ColorSphere Print Cartridge, Yellow (12,500 Yield) (90/ Pallet)

HEWCF033A

HP 646A Color LaserJet CM4540 MFP ColorSphere Print Cartridge, Magenta (12,500 Yield) (90/ Pallet)

HP 646A Color LaserJet CM4540 MFP ColorSphere Print Cartridge, Magenta (12,500 Yield) (90/ Pallet)

HEWCF210A

Original HP Color LaserJet Pro 200 M251nw/M276nw, BLACK. (YIELD: 1,600). REF. CF210A

Original HP Color LaserJet Pro 200 M251nw/M276nw, BLACK. (YIELD: 1,600). REF. CF210A

HEWCF210X

HP Color LaserJet Pro 200 M251nw/M276nw, HIGH YIELD BLACK. (YIELD: 2,400). REF. CF210X

HP Color LaserJet Pro 200 M251nw/M276nw, HIGH YIELD BLACK. (YIELD: 2,400). REF. CF210X

HEWCF211A

Original HP Color LaserJet Pro 200 M251nw/M276nw, CYAN. (YIELD: 1,800). REF. CF211A

Original HP Color LaserJet Pro 200 M251nw/M276nw, CYAN. (YIELD: 1,800). REF. CF211A

HEWCF212A

Original HP Color LaserJet Pro 200 M251nw/M276nw, YELLOW. (YIELD: 1,800). REF. CF212A

Original HP Color LaserJet Pro 200 M251nw/M276nw, YELLOW. (YIELD: 1,800). REF. CF212A

HEWCF213A

Original HP Color LaserJet Pro 200 M251nw/M276nw, MAGENTA. (YIELD: 1,800). REF. CF213A

Original HP Color LaserJet Pro 200 M251nw/M276nw, MAGENTA. (YIELD: 1,800). REF. CF213A

HEWCF214A

Original HP 14A LaserJet Enterprise 700 M712/ MFP M725 Series Smart Print Cartridge (10,000 Yield) Ref. CF214A

Original HP 14A LaserJet Enterprise 700 M712/ MFP M725 Series Smart Print Cartridge (10,000 Yield) Ref. CF214A

HEWCF226A

Original 26A HP Laserjet M402 / M426(CF226A) Black Original Toner

Original 26A HP Laserjet M402 / M426(CF226A) Black Original Toner

HEWCF226X

HP 26X (CF226X) LASERJET PRO M402/MFP M426 HIGH YEILD BLACK LASERJET TONER CARTRIDGE (YIELD: 9,000). REF. CF226X

ORIGINAL HP 26X (CF226X) LASERJET PRO M402/MFP M426 HIGH YEILD BLACK LASERJET TONER CARTRIDGE (YIELD: 9,000). REF. CF226X

HEWCF266X

Original 26X HP Laserjet M402 / M426(CF226X) Black Original Toner HIGH YIELD

Original 26X HP Laserjet M402 / M426(CF226X) Black Original Toner HIGH YIELD

HEWCF280A

HP 80A LaserJet Pro 400 M401/ 400 MFP M425 Series Smart Print Cartridge (2,700 Yield). REF. CF280A

HP 80A LaserJet Pro 400 M401/ 400 MFP M425 Series Smart Print Cartridge (2,700 Yield). REF. CF280A

HEWCF280X

HP 80X LaserJet Pro 400 M401/ 400 MFP M425 Series Smart Print Cartridge (6,900 Yield). REF. CF280X

HP 80X LaserJet Pro 400 M401/ 400 MFP M425 Series Smart Print Cartridge (6,900 Yield). REF. CF280X

HEWCF281A

HP LaserJet Enterprise MFP M604/M605/M630h/M630dn/M630f/M630z (10,500 page yield) Ref. CF281A

ORIGINAL HP LaserJet Enterprise MFP M604/M605/M630h/M630dn/M630f/M630z (10,500 page yield) Ref. CF281A

HEWCF281X

Original HP LaserJet Enterprise MFP M605/M630h/M630dn/M630f/M630z *HIGH YIELD* TONER CARTRIDGE.(25,000 page yield) Ref. CF281X **(NOT COMPATIBLE WITH M604)**

Original HP LaserJet Enterprise MFP M605/M630h/M630dn/M630f/M630z *HIGH YIELD* TONER CARTRIDGE.(25,000 page yield) Ref. CF281X **(NOT COMPATIBLE WITH M604)**

HEWCF283AD

HP 83A (CF283AD) LaserJet Pro MFP M125, M127, M201, M225 2-Pack Black Original LaserJet Toner Cartridges (2 x 1,500 Yield)

HP 83A (CF283AD) LaserJet Pro MFP M125, M127, M201, M225 2-Pack Black Original LaserJet Toner Cartridges (2 x 1,500 Yield)

HEWCF287A

Original HP 87A (CF287A) LaserJet Enterprise M506, (Flow) MFP M527, Pro M501 Black LaserJet Toner Cartridge (9,000 Yield). REF. CF287A

Original HP 87A (CF287A) LaserJet Enterprise M506, (Flow) MFP M527, Pro M501 Black LaserJet Toner Cartridge (9,000 Yield). REF. CF287A

HEWCF287X

Original HP 87X High Yield Black Original LaserJet Toner Cartridge, CF287X (18,000 page yield)

Original HP 87X High Yield Black Original LaserJet Toner Cartridge, CF287X (18,000 page yield)

HEWCF310A

HP LJ 826A (CF310A) M855DN BLACK TONER CARTRIDGE

ORIGINAL HP LJ 826A (CF310A) M855DN BLACK TONER CARTRIDGE

HEWCF311A

HP LJ 826A (CF311A) M855DN CYAN TONER CARTRIDGE

ORIGINAL HP LJ 826A (CF311A) M855DN CYAN TONER CARTRIDGE

HEWCF312A

HP LJ 826A (CF312A) M855DN YELLOW TONER CARTRIDGE

ORIGINAL HP LJ 826A (CF312A) M855DN YELLOW TONER CARTRIDGE

HEWCF313A

HP LJ 826A (CF313A) M855DN MAGENTA TONER CARTRIDGE

ORIGINAL HP LJ 826A (CF313A) M855DN MAGENTA TONER CARTRIDGE

HEWCF350A

Toner-BLACK HP Color LaserJet Pro

Toner-BLACK HP Color LaserJet Pro

HEWCF350A>

HP (130A) LASERJET PRO M176/M176FN/M177/M177FW BLACK TONER CARTRIDGE. (YIELD: 1,300). REF. CF350A

ORIGINAL HP (130A) LASERJET PRO M176/M176FN/M177/M177FW BLACK TONER CARTRIDGE. (YIELD: 1,300). REF. CF350A

HEWCF351A

Toner -CYAN for HP Color LasetJet Pro

Toner -CYAN for HP Color LasetJet Pro

HEWCF351A>

HP (130A) LASERJET PRO M176/M176FN/M177/M177FW CYAN TONER CARTRIDGE. (YIELD: 1,000). REF. CF351A

ORIGINAL HP (130A) LASERJET PRO M176/M176FN/M177/M177FW CYAN TONER CARTRIDGE. (YIELD: 1,000). REF. CF351A

HEWCF352A

Toner-YELLOW Color LaserJet Pro QTY

Toner-YELLOW Color LaserJet Pro QTY

HEWCF352A>

HP (130A) LASERJET PRO M176/M176FN/M177/M177FW YELLOW TONER CARTRIDGE. (YIELD: 1,000). REF. CF352A

ORIGINAL HP (130A) LASERJET PRO M176/M176FN/M177/M177FW YELLOW TONER CARTRIDGE. (YIELD: 1,000). REF. CF352A

HEWCF353A

Toner-MAGENTA HP Color LaserJet Pro

Toner-MAGENTA HP Color LaserJet Pro

HEWCF353A>

HP (130A) LASERJET PRO M176/M176FN/M177/M177FW MAGENTA TONER CARTRIDGE. (YIELD: 1,000). REF. CF353A

ORIGINAL HP (130A) LASERJET PRO M176/M176FN/M177/M177FW MAGENTA TONER CARTRIDGE. (YIELD: 1,000). REF. CF353A

HEWCF358A

Original HP 828A (CF358A) Black Original LaserJet Image Drum

Original HP 828A (CF358A) Black Original LaserJet Image Drum

HEWCF359A

Original HP 828A (CF359A) Cyan Original LaserJet Image Drum

Original HP 828A (CF359A) Cyan Original LaserJet Image Drum

HEWCF360A

HP 508A (CF360A) Color LaserJet M553 Black Original LaserJet Toner Cartridge (6,000 Yield)

HP 508A (CF360A) Color LaserJet M553 Black Original LaserJet Toner Cartridge (6,000 Yield)

HEWCF360X

HP 508X COLOR LASERJET M553, (Flow) MFP M577 HIGH YIELD BLACK TONER CARTRIDGE. (YIELD: 12,500). REF. CF360X

ORIGINAL HP 508X COLOR LASERJET M553, (Flow) MFP M577 HIGH YIELD BLACK TONER CARTRIDGE. (YIELD: 12,500). REF. CF360X

HEWCF361A

HP 508A (CF361A) Color LaserJet M553 Cyan Original LaserJet Toner Cartridge (5,000 Yield)

HP 508A (CF361A) Color LaserJet M553 Cyan Original LaserJet Toner Cartridge (5,000 Yield)

HEWCF362A

HP 508A (CF362A) Color LaserJet M553 Yellow Original LaserJet Toner Cartridge (5,000 Yield)

HP 508A (CF362A) Color LaserJet M553 Yellow Original LaserJet Toner Cartridge (5,000 Yield)

HEWCF363A

HP 508A (CF363A) Color LaserJet M553 Magenta Original LaserJet Toner Cartridge (5,000 Yield)

HP 508A (CF363A) Color LaserJet M553 Magenta Original LaserJet Toner Cartridge (5,000 Yield)

HEWCF364A

Original HP 828A (CF364A) Yellow Original LaserJet Image Drum

Original HP 828A (CF364A) Yellow Original LaserJet Image Drum

HEWCF365A

Original HP 828A (CF365A) Magenta Original LaserJet Image Drum

Original HP 828A (CF365A) Magenta Original LaserJet Image Drum

HEWCF380A

HP 312A Black Toner Cartridge 2,400 page yield Ref. CF280A

ORIGINAL HP 312A Black Toner Cartridge 2,400 page yield Ref. CF280A

HEWCF381A

HP 312A Cyan Toner Cartridge 2,700 page yield Ref. CF381A

ORIGINAL HP 312A Cyan Toner Cartridge 2,700 page yield Ref. CF381A

HEWCF382A

HP 312A Yellow Toner Cartridge 2,700 page yield Ref. CF382A

ORIGINAL HP 312A Yellow Toner Cartridge 2,700 page yield Ref. CF382A

HEWCF383A

HP 312A Magenta Toner Cartridge 2,700 page yield Ref. CF383A

ORIGINAL HP 312A Magenta Toner Cartridge 2,700 page yield Ref. CF383A

HEWCF400A>

Original HP (201A) Color LaserJet Pro M252, MFP M277 Black Toner Cartridge (1,500 Yield). Ref. CF400A

Original HP (201A) Color LaserJet Pro M252, MFP M277 Black Toner Cartridge (1,500 Yield). Ref. CF400A

HEWCF400X

HP COLOR LASERJET PRO MFP M277DW, M252DW, MFP M 277N, M277DW BLACK TONER CARTRIDGE REF .CF400X HIGH YIELD

ORIGINAL HP COLOR LASERJET PRO MFP M277DW, M252DW, MFP M 277N, M277DW BLACK TONER CARTRIDGE REF .CF400X HIGH YIELD

HEWCF401A>

Original HP (201A) Color LaserJet Pro M252, MFP M277 Cyan Toner Cartridge (1,400 Yield). Ref. CF401A

Original HP (201A) Color LaserJet Pro M252, MFP M277 Cyan Toner Cartridge (1,400 Yield). Ref. CF401A

HEWCF402A>

Original HP (201A) Color LaserJet Pro M252, MFP M277 Yellow Toner Cartridge (1,400 Yield). Ref. CF402A

Original HP (201A) Color LaserJet Pro M252, MFP M277 Yellow Toner Cartridge (1,400 Yield). Ref. CF402A

HEWCF403A>

Original HP (201A) Color LaserJet Pro M252, MFP M277 Magenta Toner Cartridge (1,400 Yield). Ref. CF403A

Original HP (201A) Color LaserJet Pro M252, MFP M277 Magenta Toner Cartridge (1,400 Yield). Ref. CF403A

HEWCF410A

HP 410A (CF410A) Black Original LaserJet Toner Cartridge (2300 Yield)

HP 410A (CF410A) Black Original LaserJet Toner Cartridge (2300 Yield)

HEWCF410X

Original HP M452NW, HP M452DN, M452DW, HP M477FDW, HP M477FNW, HP M477FDN Black High Yield toner cartridge Ref. CF410X (6,500 page yield)

Original HP M452NW, HP M452DN, M452DW, HP M477FDW, HP M477FNW, HP M477FDN Black High Yield toner cartridge Ref. CF410X (6,500 page yield)

HEWCF411A

HP 410A (CF411A) Cyan Original LaserJet Toner Cartridge (2300 Yield)

HP 410A (CF411A) Cyan Original LaserJet Toner Cartridge (2300 Yield)

HEWCF411X

COMPATIBLE HP LASERJET PRO M452dw/M452nw/M452dn, MFP M477fnw/M477fdn/M477fdw CYAN HIGH YIELD TONER CARTRIDGE. (YIELD: 5,000). REF. CF411X

COMPATIBLE HP LASERJET PRO M452dw/M452nw/M452dn, MFP M477fnw/M477fdn/M477fdw CYAN HIGH YIELD TONER CARTRIDGE. (YIELD: 5,000). REF. CF411X

HEWCF412A

HP 410A (CF412A) Yellow Original LaserJet Toner Cartridge (2300 Yield)

HP 410A (CF412A) Yellow Original LaserJet Toner Cartridge (2300 Yield)

HEWCF412X

Original HP M452NW, HP M452DN, M452DW, HP M477FDW, HP M477FNW, HP M477FDN YELLOW High Yield toner cartridge Ref. CF412X (5,000 page yield)

Original HP M452NW, HP M452DN, M452DW, HP M477FDW, HP M477FNW, HP M477FDN YELLOW High Yield toner cartridge Ref. CF412X (5,000 page yield)

HEWCF413A

HP 410A (CF413A) Magenta Original LaserJet Toner Cartridge (2300 Yield)

HP 410A (CF413A) Magenta Original LaserJet Toner Cartridge (2300 Yield)

HEWCF413X

Original HP M452NW, HP M452DN, M452DW, HP M477FDW, HP M477FNW, HP M477FDN MAGENTA High Yield toner cartridge Ref. CF413X (5,000 page yield)

Original HP M452NW, HP M452DN, M452DW, HP M477FDW, HP M477FNW, HP M477FDN MAGENTA High Yield toner cartridge Ref. CF413X (5,000 page yield)

HEWCH566A

HP 82 Ink, Cyan (28 ml)

HP 82 Ink, Cyan (28 ml)

HEWCH567A

HP 82 Ink, Magenta 28ML

HP 82 Ink, Magenta 28ML

HEWCH568A

HP 82 Ink, Yellow (28 ml)

HP 82 Ink, Yellow (28 ml)

HEWCH644A

HP DESIGNJET Z6200 MAINTENANCE CARTRIDGE REF. CH644A (#771)

ORIGINAL HP DESIGNJET Z6200 MAINTENANCE CARTRIDGE REF. CH644A (#771)

HEWCN049A

HP 950 (CN049AN) Black Original Ink Cartridge (1,000 Yield)

HP 950 (CN049AN) Black Original Ink Cartridge (1,000 Yield)

HEWCN050AN

HP 951 (CN050AN) Cyan Original Ink Cartridge (700 Yield)

HP 951 (CN050AN) Cyan Original Ink Cartridge (700 Yield)

HEWCN051AN

HP 951 (CN051AN) Magenta Original Ink Cartridge (700 Yield)

HP 951 (CN051AN) Magenta Original Ink Cartridge (700 Yield)

HEWCN052AN

HP 951 (CN052AN) Yellow Original Ink Cartridge (700 Yield)

HP 951 (CN052AN) Yellow Original Ink Cartridge (700 Yield)

HEWF6T80AN

Original HP 972A Black OEM PageWide Cartridge Ref. F6T80AN

Original HP 972A Black OEM PageWide Cartridge Ref. F6T80AN

HEWL0R86AN

Original HP 972A Cyan OEM PageWide Cartridge Ref. L0R86AN

Original HP 972A Cyan OEM PageWide Cartridge Ref. L0R86AN

HEWL0R89AN

Original HP 972A Magenta PageWide Ink Cartridge (L0R89AN)

Original HP 972A Magenta PageWide Ink Cartridge (L0R89AN)

HEWL0R92AN

Original HP 972A Yellow PageWide Ink Cartridge (L0R92AN)

Original HP 972A Yellow PageWide Ink Cartridge (L0R92AN)

HEWQ1338A

HP LASERJET 4200 SMART PRINT CARTRIDGE, BLACK

ORIGINAL HP LASERJET 4200 SMART PRINT CARTRIDGE, BLACK

HEWQ1338D

DUAL PACKAGE HP LASERJET 4200 SMART PRINT CARTRIDGE, BLACK, 12,000 (x2) PAGE YIELD (2 PACK OF HEWQ1338A)

ORIGINAL DUAL PACKAGE HP LASERJET 4200 SMART PRINT CARTRIDGE, BLACK, 12,000 (x2) PAGE YIELD (2 PACK OF HEWQ1338A)

HEWQ1339A

*(OEM AT 25% OFF)* HP LJ 4300 SMART PRINT CARTRIDGE, 18,000 PAGE YIELD

*(OEM AT 25% OFF)* ORIGINAL HP LJ 4300 SMART PRINT CARTRIDGE, 18,000 PAGE YIELD

HEWQ2429A

HP LJ 4200 MAINTENANCE KIT

ORIGINAL HP LJ 4200 MAINTENANCE KIT

HEWQ2610

LASERJET 2300 SMART PRINT CARTRIDGE

ORIGINAL LASERJET 2300 SMART PRINT CARTRIDGE

HEWQ2610A

LASERJET 2300 SERIES SMART PRINT CARTRIDGE

ORIGINAL LASERJET 2300 SERIES SMART PRINT CARTRIDGE

HEWQ2612A

HP LJ 1012 ULTRAPRECISE PRINT CARTRIDGE, 2,000 PAGE YIELD

ORIGINAL HP LJ 1012 ULTRAPRECISE PRINT CARTRIDGE, 2,000 PAGE YIELD

HEWQ2612AD

HP LJ 1012 ULTRAPRECISEPRINT CARTRIDGE 2,000 PAGE YIELD ( DUAL PACK)

ORIGINAL HP LJ 1012 ULTRAPRECISEPRINT CARTRIDGE 2,000 PAGE YIELD ( DUAL PACK)

HEWQ2613A

HP LJ 1300 SERIES SMART PRINT CARTRIDGE, 2,500 PAGE YIELD

ORIGINAL HP LJ 1300 SERIES SMART PRINT CARTRIDGE, 2,500 PAGE YIELD

HEWQ2613X

HP LJ 1300 SERIES SMART PRINT CARTRIDGE, HIGH YIELD

ORIGINAL HP LJ 1300 SERIES SMART PRINT CARTRIDGE, HIGH YIELD

HEWQ2670A

HP COLOR LJ 3500/3700 BLACK TONER CARTRIDGE, 6,000 PAGE YIELD

ORIGINAL HP COLOR LJ 3500/3700 BLACK TONER CARTRIDGE, 6,000 PAGE YIELD

HEWQ2671A

HP COLOR LJ 3500 CYAN TONER CARTRIDGE, 4,000 PAGE YIELD

ORIGINAL HP COLOR LJ 3500 CYAN TONER CARTRIDGE, 4,000 PAGE YIELD

HEWQ2672A

HP COLOR LJ 3500 YELLOW TONER CARTRIDGE, 4,000 PAGE YIELD

ORIGINAL HP COLOR LJ 3500 YELLOW TONER CARTRIDGE, 4,000 PAGE YIELD

HEWQ2673A

HP COLOR LJ 3500 MAGENTA TONER CARTRIDGE, 4,000 PAGE YIELD

ORIGINAL HP COLOR LJ 3500 MAGENTA TONER CARTRIDGE, 4,000 PAGE YIELD

HEWQ2681A

HP LJ 3700 CYAN TONER CARTRIDGE, 6,000 PAGE YIELD

ORIGINAL HP LJ 3700 CYAN TONER CARTRIDGE, 6,000 PAGE YIELD

HEWQ2682A

HP LJ 3700 YELLOW TONER CARTRIDGE, 6,000 PAGE YIELD

ORIGINAL HP LJ 3700 YELLOW TONER CARTRIDGE, 6,000 PAGE YIELD

HEWQ2683A

HP LJ 3700 MAGENTA TONER CARTRIDGE, 6,000 PAGE YIELD

ORIGINAL HP LJ 3700 MAGENTA TONER CARTRIDGE, 6,000 PAGE YIELD

HEWQ3655A

HP COLOR LASERJET 3500 FUSER UNIT (110V) REF. Q3655A

ORIGINAL HP COLOR LASERJET 3500 FUSER UNIT (110V) REF. Q3655A

HEWQ3658A

HP 3700 TRANSFER KIT 60,000 PAGE YIELD

ORIGINAL HP 3700 TRANSFER KIT 60,000 PAGE YIELD

HEWQ3675A

OEM HP 4600 TRANSFER KIT Q3675A

OEM HP 4600 TRANSFER KIT Q3675A

HEWQ3676A

HP Color LJ 4610/ 4650 Fusing Assembly Kit (110V) (Includes Fusing Assembly & Installation Instructions)

HP Color LJ 4610/ 4650 Fusing Assembly Kit (110V) (Includes Fusing Assembly & Installation Instructions)

HEWQ3960A

HP LJ 1550/2550/2840 SMART PRINT CARTRIDGE, BLACK, 5,000 PAGE YIELD

ORIGINAL HP LJ 1550/2550/2840 SMART PRINT CARTRIDGE, BLACK, 5,000 PAGE YIELD

HEWQ3961A

HP LJ 1550/2550/2840 SMART PRINT CARTRIDGE, CYAN, 4,000 PAGE YIELD

ORIGINAL HP LJ 1550/2550/2840 SMART PRINT CARTRIDGE, CYAN, 4,000 PAGE YIELD

HEWQ3962A

O HP LJ 2550/2820 SMART PRINT CARTRIDGE, YELLOW, 4,000 PAGE YIELD

ORIGINAL HP LJ 1550/2550/2840 SMART PRINT CARTRIDGE, YELLOW, 4,000 PAGE YIELD

HEWQ3963A

HP LJ 1550/2550/2840 SMART PRINT CARTRIDGE, MAGENTA, 4,000 PAGE YIELD

ORIGINAL HP LJ 1550/2550/2840 SMART PRINT CARTRIDGE, MAGENTA, 4,000 PAGE YIELD

HEWQ3964A

HP CLJ 2550 SERIES IMAGING DRUM (BLACK 20,000/COLOR 5,000 PAGE YIELD)

HP CLJ 2550 SERIES IMAGING DRUM (BLACK 20,000/COLOR 5,000 PAGE YIELD)

HEWQ3964A DRUM

HP COLOR LJ 2550 DRUM UNIT

HP OEM 2550 DRUM UNIT REF, Q3964A 25,000 YIELD

HEWQ3984A

HP OEM FUSER KIT LJ 5550

OEM FUSER FOR HP COLOR LJ 5550 REF, Q3984A

HEWQ5421A

HP LJ 4250 MAINTENANCE KIT REF. Q5421A

ORIGINAL HP LJ 4250 MAINTENANCE KIT REF. Q5421A

HEWQ5942A

*(Sales)* HP 4250N TONER CARTRIDGE (YIELD: 10K). REF. Q5942A

*(Sales)* ORIGINAL HP 4250N TONER CARTRIDGE (YIELD: 10K). REF. Q5942A

HEWQ5942X

HP 4250N/4350 TONER CARTRIDGE. (YIELD: 20,000). REF. Q5942X (*NOT COMPATIBLE WITH 4240*)

**ORIGINAL** HP 4250N/4350 TONER CARTRIDGE. (YIELD: 20,000). REF. Q5942X (*NOT COMPATIBLE WITH 4240*)

HEWQ5942XD

2x (DUAL PACK) HP LJ 4250/4350 TONER CARTRIDGE 20,000 PAGE YIELD

2x (DUAL PACK) ORIGINAL HP LJ 4250/4350 TONER CARTRIDGE 20,000 PAGE YIELD

HEWQ5945A

(limited time offer) *** HP LJ 4345 TONER CARTRIDGE, BLACK, 18,000 PAGE YIELD

(limited time offer) *** ORIGINAL HP LJ 4345 TONER CARTRIDGE, BLACK, 18,000 PAGE YIELD

HEWQ5949A

HP LJ 1160 /1320 TONER CARTRIDGE

ORIGINAL HP LJ 1160 /1320 TONER CARTRIDGE

HEWQ5949X

HP LASERJET 1320 CARTRIDGE, BLACK, 6,000 PAGE YIELD.

ORIGINAL HP LASERJET 1320 CARTRIDGE, BLACK, 6,000 PAGE YIELD.

HEWQ5949XD

DUAL PACK (2)HP LJ 1160/1320 CARTRIDGE, 6,000 YIELD

ORIGINAL DUAL PACK (2)HP LJ 1160/1320 CARTRIDGE, 6,000 YIELD

HEWQ5950A

HP LJ 4700 BLACK TONER CARTRIDGE

OEM HP LASERJET 4700 CARTRIDGE BLACK REF, Q5950A

HEWQ5951A

HP LJ 4700 CYAN COLOR CARTRIDGE

OEM 4700 COLOR CARTRIDGE REF, Q5951A CYAN

HEWQ5952A

HP LJ 4700 YELLOW COLOR CARTRIDGE

OEM HP LJ 4700 REF, Q5952A YELLOW

HEWQ5953A

HP LJ 4700 MAGENTA COLOR CARTRIDGE

OEM HP LJ 4700 REF, Q5953A MAGENTA COLOR CARTRIDGE

HEWQ6000A

HP COLOR LASERJET 2600 SERIES SMART PRINT CARTRIDGE, BLACK 2,500 PAGE YIELD

HP COLOR LASERJET 2600 SERIES SMART PRINT CARTRIDGE, BLACK 2,500 PAGE YIELD

HEWQ6001A

HP COLOR LASERJET 2600 SERIES SMART PRINT CARTRIDGE, CYAN....

HP COLOR LASERJET 2600 SERIES SMART PRINT CARTRIDGE, CYAN....

HEWQ6002A

HP COLOR LASERJET 2600 SERIES SMART PRINT CARTRIDGE, YELLOW.

HP COLOR LASERJET 2600 SERIES SMART PRINT CARTRIDGE, YELLOW.

HEWQ6003A

HP COLOR LASERJET 2600 SERIES SMART PRINT CARTRIDGE, MAGENTA......

HP COLOR LASERJET 2600 SERIES SMART PRINT CARTRIDGE, MAGENTA......

HEWQ6460A

HP 644A Color LJ 4730/ CM4730 Series ColorSphere Smart Print Cartridge, Black (12,000 Yield) (80/ Pallet)

HP 644A Color LJ 4730/ CM4730 Series ColorSphere Smart Print Cartridge, Black (12,000 Yield) (80/ Pallet)

HEWQ6461A

HP 644A Color LJ 4730/ CM4730 Series ColorSphere Smart Print Cartridge, Cyan (12,000 Yield) (80/ Pallet)

HP 644A Color LJ 4730/ CM4730 Series ColorSphere Smart Print Cartridge, Cyan (12,000 Yield) (80/ Pallet)

HEWQ6462A

HP 644A Color LJ 4730/ CM4730 Series ColorSphere Smart Print Cartridge, Yellow (12,000 Yield) (80/ Pallet)

HP 644A Color LJ 4730/ CM4730 Series ColorSphere Smart Print Cartridge, Yellow (12,000 Yield) (80/ Pallet)

HEWQ6463A

HP 644A Color LJ 4730/ CM4730 Series ColorSphere Smart Print Cartridge, Magenta (12,000 Yield) (80/ Pallet)

HP 644A Color LJ 4730/ CM4730 Series ColorSphere Smart Print Cartridge, Magenta (12,000 Yield) (80/ Pallet)

HEWQ6470A

HP COLOR LASERJET 3600/3800 BLACK TONER CARTRIDGE REF. Q6470A

ORIGINAL HP COLOR LASERJET 3600/3800 BLACK TONER CARTRIDGE REF. Q6470A

HEWQ6470AD(2/pk)

2x HP COLOR LASERJET 3600/3800 BLACK TONER CARTRIDGE (2/pk). REF. Q6470AD

2x ORIGINAL HP COLOR LASERJET 3600/3800 BLACK TONER CARTRIDGE (2/pk). REF. Q6470AD

HEWQ6471A

HP COLOR LASERJET 3600 CYAN TONER CARTRIDGE REF. Q6471A

ORIGINAL HP COLOR LASERJET 3600 CYAN TONER CARTRIDGE REF. Q6471A

HEWQ6472A

HP COLOR LASERJET 3600 YELLOW TONER CARTRIDGE REF. Q6472A

ORIGINAL HP COLOR LASERJET 3600 YELLOW TONER CARTRIDGE REF. Q6472A

HEWQ6473A

HP COLOR LASERJET 3600 MAGENTA TONER CARTRIDGE REF. Q6473A

ORIGINAL HP COLOR LASERJET 3600 MAGENTA TONER CARTRIDGE REF. Q6473A

HEWQ6511A

HP 11A BLACK TONER PRINT CARTRIDGE HP LASERJET 2400/ 2420/ 2430 REF. Q6511A (6,000 YEILD)

ORIGINAL HP 11A BLACK TONER PRINT CARTRIDGE HP LASERJET 2400/ 2420/ 2430 REF. Q6511A (6,000 YEILD)

HEWQ6511X

HP 2400 SERIES SMART PRINT CARTRIDGE 12,000 PAGE YIELD

HP 2400 SERIES SMART PRINT CARTRIDGE 12,000 PAGE YIELD

HEWQ7504A

HP Color LJ 4700/ 4730/ CM4730/ CP4005 Image Transfer Kit (Includes Electrostatic Transfer Belt & Cleaning Cloth) (100,000 Yield)

HP Color LJ 4700/ 4730/ CM4730/ CP4005 Image Transfer Kit (Includes Electrostatic Transfer Belt & Cleaning Cloth) (100,000 Yield)

HEWQ7516A

HP LJ 5200 BLACK TONER CARTRIDGE #Q7516A

ORIGINAL HP LJ 5200 BLACK TONER CARTRIDGE #Q7516A

HEWQ7551A

HP LJ P3005DN BLACK TONER CARTRIDGE REF. Q7551A

ORIGINAL HP LJ P3005DN BLACK TONER CARTRIDGE REF. Q7551A

HEWQ7551X

OEM HP P3005DN TONER CARTRIDGE REF. Q7551X

OEM HP P3005DN TONER CARTRIDGE REF. Q7551X

HEWQ7551XD

(DUAL PACK) HP 51X LaserJet M3027 MFP, M3035 MFP, P3005 2-Pack High Yield Black Toner Cartridges (2 x 13,000 Yield). REF. Q7551XD

(DUAL PACK) ORIGINAL HP 51X LaserJet M3027 MFP, M3035 MFP, P3005 2-Pack High Yield Black Toner Cartridges (2 x 13,000 Yield). REF. Q7551XD

HEWQ7553A

Black Print Cartridge HP LaserJet P2015 (3k) (Yield: 3k)

ORIGINAL Black Print Cartridge HP LaserJet P2015 (3k) (Yield: 3k)

HEWQ7553X

HP LJ P2015 TONER CARTRIDGE REF. Q7553X

ORIGINAL HP LJ P2015 TONER CARTRIDGE REF. Q7553X

HEWQ7570A

BLACK PRINT CARTRIDGE HP LJ M5025mfp/M5035mfp (15K YIELD) REF. Q7570A

ORIGINAL BLACK PRINT CARTRIDGE HP LJ M5025mfp/M5035mfp (15K YIELD) REF. Q7570A

HEWQ7581A

HP COLOR LASERJET 3800 CYAN TONER CARTRIDGE REF. Q7581A

ORIGINAL HP COLOR LASERJET 3800 CYAN TONER CARTRIDGE REF. Q7581A

HEWQ7582A

HP COLOR LASERJET 3800 YELLOW TONER CARTRIDGE REF. Q7582A

ORIGINAL HP COLOR LASERJET 3800 YELLOW TONER CARTRIDGE REF. Q7582A

HEWQ7583A

HP COLOR LASERJET 3800 MAGENTA TONER CARTRIDGE REF. Q7583A

ORIGINAL HP COLOR LASERJET 3800 MAGENTA TONER CARTRIDGE REF. Q7583A

HEWRG91493

HP 3300 SERIES FUSER KIT (3390/3300/3310/3320/3330/3380) REF. RG91493 (FOR THE MAINTENANCE KIT MUST ALSO ORDER HEWRMK1200) SEE PRODUCT

ORIGINAL HP 3300 SERIES FUSER KIT (3390/3300/3310/3320/3330/3380) REF. RG91493 (FOR THE MAINTENANCE KIT MUST ALSO ORDER HEWRMK1200) SEE PRODUCT

HEWRM10013

HP LJ 4200 FUSER ASSEMBLY (110V)

ORIGINAL HP LJ 4200 FUSER ASSEMBLY (110V)

HEWRM11289000B

HP LJ 1160/1320 FUSER UNIT REF. RM1-1289-000B

ORIGINAL HP LJ 1160/1320 FUSER UNIT REF. RM1-1289-000B

HEWRMK1200

ROLLER KIT (TRANSFER ROLLER, SEP PAD, P/U ROLLER) FOR THE HP 3300 SERIES TO MAKE A MAINTENANCE KIT MUST HAVE THIS PLUS THE FUSER HEWRG91493

ORIGINAL ROLLER KIT (TRANSFER ROLLER, SEP PAD, P/U ROLLER) FOR THE HP 3300 SERIES TO MAKE A MAINTENANCE KIT MUST HAVE THIS PLUS THE FUSER HEWRG91493

PRINTERS



click here to return on top

SKU

Product

Description

HEW601NPRINTER

Original HP LaserJet Enterprise 600 Printer M601n (CE989A)

Original HP LaserJet Enterprise 600 Printer M601n (CE989A)

HEWC9299A

HP Officejet 7000 Wide-Format Printer Model# C9299A#B1H

HP Officejet 7000 Wide-Format Printer Model# C9299A#B1H

HEWCO4025PRINTER

NEW HP CP4025N PRINTER

NEW HP CP4025N PRINTER

HEWCP1525PRINTER

HP LJ CP1525NW PRINTER

ORIGINAL HP LJ CP1525NW PRINTER

HEWCP2025 PRINTER

COLOR PRINTER CP2025

HP COLOR PRINTER CP2025

HEWCQ891A#B1K

Original HP Designjet 24-Inch Wide Format ePrinter (CQ891A#B1K) Network-ready with Wi-Fi, 100Base-T Ethernet, and Hi-Speed USB 2.0 Up to 1200 x 1200 dpi resolution

Original HP Designjet 24-Inch Wide Format ePrinter (CQ891A#B1K) Network-ready with Wi-Fi, 100Base-T Ethernet, and Hi-Speed USB 2.0 Up to 1200 x 1200 dpi resolution

HEWCR768A

HP Officejet 7110 Wide Format ePrinter - H812a, Wireless, up to 13 x 19

HP Officejet 7110 Wide Format ePrinter - H812a, Wireless, up to 13 x 19

HEWM121NF PRINTER

NEW HP LJ M1212NF PRINTER REF, CE841A#BGJ

NEW HP LJ M1212NF PRINTER REF, CE841A#BGJ

HEWM127fnPRINTER

*NEW* HP LaserJet Pro MFP M127fn Printer. REF. CZ181A#BGJ

*NEW* HP LaserJet Pro MFP M127fn Printer. REF. CZ181A#BGJ

HEWM402DNPRINTER

HP LaserJet Pro M402dn (C5F94A)

HP LaserJet Pro M402dn (C5F94A)

HEWM402NPRINTER

(this one)*** HP LaserJet Pro M402n Printer(C5F93A / C5F93A#BGJ)

(this one)***ORIGINAL HP LaserJet Pro M402n Printer(C5F93A / C5F93A#BGJ)

HEWM425DNPRINTER

HP LASERJET MFP M425DN MULTIFUNCTION PRINTER REF. CF286A#BGJ

ORIGINAL HP LASERJET MFP M425DN MULTIFUNCTION PRINTER REF. CF286A#BGJ

HEWM426FDWPRINTER

(DEMO UNIT) HP LaserJet Pro MFP M426fdw Printer Ref. F6W15A#BGJ

(DEMO UNIT) HP LaserJet Pro MFP M426fdw Printer Ref. F6W15A#BGJ

HEWM451DNPRINTER

*(Being Discontinued)* Original HP LaserJet Color Printer (M451dn) Model: CE957A#BGJ

*(Being Discontinued)* Original HP LaserJet Color Printer (M451dn) Model: CE957A#BGJ

HEWM452DNPRINTER

*(upgrade)* Original HP Color LaserJet Pro M452dn Laser Printer Model: CF389A#BGJ (Takes Toners: CF410A/11A/12A/13A)

*(upgrade)* Original HP Color LaserJet Pro M452dn Laser Printer Model: CF389A#BGJ (Takes Toners: CF410A/11A/12A/13A)

HEWM476NW

HP MFP CLR M476NW LASER PRINTER REF, CF385A

HP MFP CLR M476NW LASER PRINTER REF, CF385A

HEWM476nwPRINTER

HP Color LaserJet Pro MFP M476nw Color Laser MFP printer

HP Color LaserJet Pro MFP M476nw Color Laser MFP printer

HEWOJ100PRINTER

HP OfficeJet 100 Mobile Printer. REF. CN551A#B1H (TAKES HP #98 BLACK, & #95 COLOR)

HP OfficeJet 100 Mobile Printer. REF. CN551A#B1H (TAKES HP #98 BLACK, & #95 COLOR)

HEWOJ6700PRINTER

HP AIO OFFICE JET 6700 PRINTER

ORIGINAL HP AIO OFFICE JET 6700 PRINTER

HEWP1102WPRINTER

HP LJ P1102W PRINTER

ORIGINAL HP LJ P1102W PRINTER

HEWPRO300PRINTER

HP LaserJet Pro 300 M375nw Color Laser MFP (19ppm Black/19ppm Color)

HP LaserJet Pro 300 M375nw Color Laser MFP (19ppm Black/19ppm Color) (192MB) (600Mhz) (600 x 600 dpi) (Max Duty Cycle 30,000 Pages) (p/s/c/f) (USB) (Ethernet) (Wi-Fi) (Network Ready). Ref. CE903A#BGJ

HEWPRO400PRINTER

**Discontinued** Original HP LaserJet Pro 400 M401n Monochrome Laser Printer. REF. CE957A

**Discontinued** Original HP LaserJet Pro 400 M401n Monochrome Laser Printer. REF. CE957A

HEWPRO8610

Original HP Officejet Pro 8610 Wireless All-in-One Color Inkjet Printer (A7F64A#B1H)

Original HP Officejet Pro 8610 Wireless All-in-One Color Inkjet Printer (A7F64A#B1H)

HEWPRO8620

Original HP Officejet Pro 8620 e-All-In-One Printer, Scanner, Copier, Fax

Original HP Officejet Pro 8620 e-All-In-One Printer, Scanner, Copier, Fax

INK JETS



click here to return on top

SKU

Product

Description

HEW 51649A CLR

HP DJ 640C INK CARTRIDGE 51649A CLR

OEM HP INK JET CARTRIDGE

HEW C4993A YELLOW

HP DJ 5500 OEM INK YEL C4993A PACK

OEM INKJET

HEW C4994A CYAN

HP DJ 5500 OEM INK CYA C4994A PACK

OEM INKJET

HEW C4995A MAGENTA

HP DJ 5500 OEM INK MAG C4995A PACK

OEM INKJET

HEW C6625AN #17

HP INK JET #C6625AN #17 CLR

OEM COLOR INKJET # C6625AN

HEW C8728AN #28

HP INKJET C8728AN BLK

HP OEM INKJET # X8728AN BLK

HEW C9350

HP OFFICEJET 6210 BLACK 2PK

OEM HP INKJET

HEW C9364WN

HP C4180 BLACK

OEM HP BLACK INK JET

HEW C9453A

HP #70 MAGENTA INK C9453A

OEM INKJET CARTRIDGE # C9453A

HEW51604A

HP BLACK THINKJET PRINT CARTRIDGE

ORIGINAL HP BLACK THINKJET PRINT CARTRIDGE

HEW51625A

HP 51625A TRI COLOR INK CARTRIDGE, 150 PAGE YIELD

ORIGINAL HP 51625A TRI COLOR INK CARTRIDGE, 150 PAGE YIELD

HEW51626A

HP 51626A BLACK INK CARTRIDGE 800 PAGE YIELD

ORIGINAL HP 51626A BLACK INK CARTRIDGE 800 PAGE YIELD

HEW51629A

HP #29 BLACK INK JET CARTRIDGE REF. 51629A

ORIGINAL HP #29 BLACK INK JET CARTRIDGE REF. 51629A

HEW51633M

HP 51633M INKJET CARTRIDGE BLACK MOBILE 750 PG YIELD

ORIGINAL HP 51633M INKJET CARTRIDGE BLACK MOBILE 750 PG YIELD

HEW51640A

HP #40 BLACK INKJET PRINT CARTRIDGE DESIGNJET 230/ 250C/ 330/ 350C/ 430/ 450C/ 455CA/ 488CA/ 650C/ 650C/PS, DESKJET 1200C/PS, Copyjet/ Copyjet M (Yield: 1,122)

ORIGINAL HP #40 BLACK INKJET PRINT CARTRIDGE DESIGNJET 230/ 250C/ 330/ 350C/ 430/ 450C/ 455CA/ 488CA/ 650C/ 650C/PS, DESKJET 1200C/PS, Copyjet/ Copyjet M (Yield: 1,122)

HEW51640C

HP DJ 1200C CYAN INK 900 PAGE YIELD

ORIGINAL HP DJ 1200C CYAN INK 900 PAGE YIELD

HEW51640M

HP DJ 1200C MAGENTA INK 900 PAGE YIELD

ORIGINAL HP DJ 1200C MAGENTA INK 900 PAGE YIELD

HEW51640Y

HP DJ 1200C YELLOW INK 900 PAGE YIELD

ORIGINAL HP DJ 1200C YELLOW INK 900 PAGE YIELD

HEW51641A

HP 51641A TRI COLOR INK CARTRIDGE. 360 PAGE YIELD

ORIGINAL HP 51641A TRI COLOR INK CARTRIDGE. 360 PAGE YIELD

HEW51644C

#44 CYAN INKJET CARTRIDGE. HP DESIGNJET 350c/430/450c/ 455ca/488ca/ 700/750c/755cm. REF. 51644C

ORIGINAL #44 CYAN INKJET CARTRIDGE. HP DESIGNJET 350c/430/450c/ 455ca/488ca/ 700/750c/755cm. REF. 51644C

HEW51644M

#44 MAGENTA INKJET CARTRIDGE. HP DESIGNJET 350c/430/450c/ 455ca/488ca/ 700/750c/755cm. REF. 51644M

ORIGINAL #44 MAGENTA INKJET CARTRIDGE. HP DESIGNJET 350c/430/450c/ 455ca/488ca/ 700/750c/755cm. REF. 51644M

HEW51644Y

#44 YELLOW INKJET CARTRIDGE. HP DESIGNJET 350c/430/450c/ 455ca/488ca/ 700/750c/755cm. REF. 51644Y

ORIGINAL #44 YELLOW INKJET CARTRIDGE. HP DESIGNJET 350c/430/450c/ 455ca/488ca/ 700/750c/755cm. REF. 51644Y

HEW51645A

#45 HP 1280 BLACK INK JET CARTRIDGE REF. 51645A

#45 ORIGINAL HP 1280 BLACK INK JET CARTRIDGE REF. 51645A

HEW51649A

HP 610 TRI COLOR INK CARTRIDGE 350 PAGE YIELD

ORIGINAL HP #49 TRI COLOR INKJET (350 PAGE YIELD). REF. 51949A

HEW51650C

HP 51650C CYAN PRINT CARTRIDGE

ORIGINAL HP 51650C CYAN PRINT CARTRIDGE

HEW51650M

HP 51650M MAGENTA PRINT CARTRIDGE

ORIGINAL HP 51650M MAGENTA PRINT CARTRIDGE

HEW6578DN

HP HIGH YIELD TRI-COLOR INK CARTRIDGE 970 PAGE YIELD. REF. 6578DN

ORIGINAL HP HIGH YIELD TRI-COLOR INK CARTRIDGE 970 PAGE YIELD. REF. 6578DN

HEW6656AN

HEWLETT PACKARD DESKJET 5500 SERIES BLACK INKJET

ORIGINAL HEWLETT PACKARD DESKJET 5500 SERIES BLACK INKJET

HEW6656AN#56

OEM HP DESKJET 5500 SERIES BLACK INKJET CARTRIDGE #C6656A

OEM HP DESKJET 5500 SERIES BLACK INKJET CARTRIDGE #C6656A

HEW940C

HP 8500 940C INK

ORIGINAL HP 8500 940C INK

HEW940M

HP 8500 940M INK

ORIGINAL HP 8500 940M INK

HEW940Y

HP 8500 940Y INK

ORIGINAL HP 8500 940Y INK

HEWB3B30FN

3/PK #920 INK CARTRIDGES CYAN/MAGENTA/YELLOW REF. B3B30FN

3/PK ORIGINAL #920 INK CARTRIDGES CYAN/MAGENTA/YELLOW REF. B3B30FN

HEWB3B33FN

HP 564 Cyan/ Magenta/ Yellow Original Ink Cartridges Creative Combo Pack (Includes 1 Each of OEM# CB318WN, CB319WN, CB320WN, 15 Sheets 5in x 7in HP Advanced Photo Paper, 5 5in x 7in Envelopes) (3 x 300 Yield) . REF. B3B33FN

ORIGINAL HP 564 Cyan/ Magenta/ Yellow Original Ink Cartridges Creative Combo Pack (Includes 1 Each of OEM# CB318WN, CB319WN, CB320WN, 15 Sheets 5in x 7in HP Advanced Photo Paper, 5 5in x 7in Envelopes) (3 x 300 Yield) . REF. B3B33FN

HEWB6Y15A

HP Z6200 (771) MATTE BLACK INK CARTRIDGE

ORIGINAL HP Z6200 (771) MATTE BLACK INK CARTRIDGE

HEWB6Y16A

HP Z6200 (771) CHROMATIC RED INK CARTRIDGE

ORIGINAL HP Z6200 (771) CHROMATIC RED INK CARTRIDGE

HEWB6Y17A

HP Z6200 (771) MAGENTA INK CARTRIDGE

ORIGINAL HP Z6200 (771) MAGENTA INK CARTRIDGE

HEWB6Y18A

HP 771A (775ML) YELLOW INK CARTRIDGE REF. B6Y18A

ORIGINAL HP 771A (775ML) YELLOW INK CARTRIDGE REF. B6Y18A

HEWB6Y19A

HP Z6200 (771) LIGHT MAGENTA INK CARTRIDGE

ORIGINAL HP Z6200 (771) LIGHT MAGENTA INK CARTRIDGE

HEWB6Y20A

HP Z6200 (771) LIGHT CYAN INK CARTRIDGE

ORIGINAL HP Z6200 (771) LIGHT CYAN INK CARTRIDGE

HEWB6Y21A

HP Z6200 (771) PHOTO BLACK INK CARTRIDGE

ORIGINAL HP Z6200 (771) PHOTO BLACK INK CARTRIDGE

HEWB6Y22A

HP Z6200 (771) LIGHT GRAY INK CARTRIDGE

ORIGINAL HP Z6200 (771) LIGHT GRAY INK CARTRIDGE

HEWC1806A>

HP Designjet CP Dye Ink System, Black (400 Yield). REF. C1806A

ORIGINAL HP Designjet CP Dye Ink System, Black (400 Yield). REF. C1806A

HEWC1816A

HP C1816A INKJET CARTRIDGE

ORIGINAL HP C1816A INKJET CARTRIDGE

HEWC1823D

HP #23 DESKJET 700's/800's COLOR INKJET CARTRIDGE. (YIELD: 620) REF. C1823D

ORIGINAL HP #23 DESKJET 700's/800's COLOR INKJET CARTRIDGE. (YIELD: 620) REF. C1823D

HEWC1Q12A

HP 727 300-ML MATTE BLACK INK CARTRIDGE HIGH YIELD REF. C1Q12A

ORIGINAL HP 727 300-ML MATTE BLACK INK CARTRIDGE HIGH YIELD REF. C1Q12A

HEWC2P01FN

(4/PACK) HP 950XL 951 Color/BLACK Ink Cartridges, BK/C/M/Y, Combo Pack (C2P01FN)

ORIGINAL (4/PACK) HP 950XL 951 Color/BLACK Ink Cartridges, BK/C/M/Y, Combo Pack (C2P01FN)

HEWC2P04AN

HP #62 BLACK INK CARTRIDGE REF. C2P04AN (200 PAGES YIELD)

ORIGINAL HP #62 BLACK INK CARTRIDGE REF. C2P04AN (200 PAGES YIELD)

HEWC2P05AN

HP #62XL HIGH YIELD BLACK INK CARTRIDGE. (600 Yield). REF. C2P05AN

ORIGINAL HP #62XL HIGH YIELD BLACK INK CARTRIDGE. (600 Yield). REF. C2P05AN

HEWC2P06AN

Original HP 62 Tri-Color Ink Cartridge (165 Yield). REF. C2P06AN

Original HP 62 Tri-Color Ink Cartridge (165 Yield). REF. C2P06AN

HEWC2P07AN

HP #62XL HIGH YIELD TRI-COLOR INK CARTRIDGE. (415 Yield). REF. C2P07AN

ORIGINAL HP #62XL HIGH YIELD TRI-COLOR INK CARTRIDGE. (415 Yield). REF. C2P07AN

HEWC2P19AN

(Hp Officejet 6830) HP OFFICEJET PRO 6230 / 6830 BLACK INK CARTRIDGE #934 (REF. C2P19AN)

(Hp Officejet 6830) ORIGINAL HP OFFICEJET PRO 6230 / 6830 BLACK INK CARTRIDGE #934 (REF. C2P19AN)

HEWC2P20AN

(Hp Officejet 6830) HP OFFICEJET PRO 6230 / 6830 CYAN INK CARTRIDGE #935 (REF. C2P20AN)

(Hp Officejet 6830) ORIGINAL HP OFFICEJET PRO 6230 / 6830 CYAN INK CARTRIDGE #935 (REF. C2P20AN)

HEWC2P21AN

(Hp Officejet 6830) HP OFFICEJET PRO 6230 / 6830 MAGENTA INK CARTRIDGE #935 (REF. C2P21AN)

(Hp Officejet 6830) ORIGINAL HP OFFICEJET PRO 6230 / 6830 MAGENTA INK CARTRIDGE #935 (REF. C2P21AN)

HEWC2P22AN

(Hp Officejet 6830) HP OFFICEJET PRO 6230 / 6830 YELLOW INK CARTRIDGE #934 (REF. C2P22AN)

(Hp Officejet 6830) ORIGINAL HP OFFICEJET PRO 6230 / 6830 YELLOW INK CARTRIDGE #934 (REF. C2P22AN)

HEWC2P23AN

HP OFFICEJET PRO 6230 BLACK INK CARTRIDGE #934XL (REF. C2P23AN#140)

ORIGINAL HP OFFICEJET PRO 6230 BLACK INK CARTRIDGE #934XL (REF. C2P23AN#140)

HEWC2P24AN

HP OFFICEJET PRO 6230 CYAN INK CARTRIDGE #935XL (REF. C2P24AN#140)

ORIGINAL HP OFFICEJET PRO 6230 CYAN INK CARTRIDGE #935XL (REF. C2P24AN#140)

HEWC2P25AN

HP OFFICEJET PRO 6230 MAGENTA INK CARTRIDGE #935XL (REF. C2P25AN#140)

ORIGINAL HP OFFICEJET PRO 6230 MAGENTA INK CARTRIDGE #935XL (REF. C2P25AN#140)

HEWC2P26AN

HP OFFICEJET PRO 6230 YELLOW INK CARTRIDGE #934XL (REF. C2P26AN#140)

ORIGINAL HP OFFICEJET PRO 6230 YELLOW INK CARTRIDGE #934XL (REF. C2P26AN#140)

HEWC2P51FN

Original HP 564 2-pack Black ink cartridge Ref. C2P51FN

Original HP 564 2-pack Black ink cartridge Ref. C2P51FN

HEWC4810A

HP DESIGNJET 500 PRINTHEAD, BLACK NO. 11, 16000 PAGE YIELD

ORIGINAL HP DESIGNJET 500 PRINTHEAD, BLACK NO. 11, 16000 PAGE YIELD

HEWC4811A

HP DESIGNJET 500 PRINTHEAD CYAN NO. 11 24,000 PAGE YIELD

ORIGINAL HP DESIGNJET 500 PRINTHEAD CYAN NO. 11 24,000 PAGE YIELD

HEWC4812A

HP DESIGNJET 500 PRINTHEAD MAGENTA, NO. 11, 24000 PAGE YIELD

ORIGINAL HP DESIGNJET 500 PRINTHEAD MAGENTA, NO. 11, 24000 PAGE YIELD

HEWC4813A

HP DESIGNJET 500 PRINTHEAD YELLOW, NO. 11, 24,000 PAGE YIELD

ORIGINAL HP DESIGNJET 500 PRINTHEAD YELLOW, NO. 11, 24,000 PAGE YIELD

HEWC4814A

HP 13 Black Ink Cartridge HP Business Inkjet 1000 Series/ 1100d/ 1100dtn/ 1200 Series/ Officejet Pro K850/ K850dn (Yield: 800) REF. C4814A

ORIGINAL HP 13 Black Ink Cartridge HP Business Inkjet 1000 Series/ 1100d/ 1100dtn/ 1200 Series/ Officejet Pro K850/ K850dn (Yield: 800) REF. C4814A

HEWC4815A

Original HP 13 Cyan Ink Cartridge HP Business Inkjet 1000 Series/ 1100d/ 1100dtn/ 1200 Series/ Officejet Pro K850/ K850dn (Yield: 1,000) Ref. C4815A

Original HP 13 Cyan Ink Cartridge HP Business Inkjet 1000 Series/ 1100d/ 1100dtn/ 1200 Series/ Officejet Pro K850/ K850dn (Yield: 1,000) Ref. C4815A

HEWC4816A

Original HP 13 Magenta Ink Cartridge HP Business Inkjet 1000 Series/ 1100d/ 1100dtn/ 1200 Series/ Officejet Pro K850/ K850dn (Yield: 1,000) Ref. C4816A

Original HP 13 Magenta Ink Cartridge HP Business Inkjet 1000 Series/ 1100d/ 1100dtn/ 1200 Series/ Officejet Pro K850/ K850dn (Yield: 1,000) Ref. C4816A

HEWC4817A

Original HP 13 Yellow Ink Cartridge HP Business Inkjet 1000 Series/ 1100d/ 1100dtn/ 1200 Series/ Officejet Pro K850/ K850dn (Yield: 1,000) Ref. C4817A

Original HP 13 Yellow Ink Cartridge HP Business Inkjet 1000 Series/ 1100d/ 1100dtn/ 1200 Series/ Officejet Pro K850/ K850dn (Yield: 1,000) Ref. C4817A

HEWC4820A

HP #80 BLACK PRINTHEAD/ PRINTHEAD CLEANER (Ink Not Included) HP DESIGNJET 1050c/1055cm/1050c plus/1055cm plus. REF. C4820A

ORIGINAL HP #80 BLACK PRINTHEAD/ PRINTHEAD CLEANER (Ink Not Included) HP DESIGNJET 1050c/1055cm/1050c plus/1055cm plus. REF. C4820A

HEWC4821A

HP #80 CYAN PRINTHEAD AND PRINTHEAD CLEANER (Ink Not Included) HP DESIGNJET 1050c/1055cm/1050c plus/1055cm plus. REF. C4821A

ORIGINAL HP #80 CYAN PRINTHEAD AND PRINTHEAD CLEANER (Ink Not Included) HP DESIGNJET 1050c/1055cm/1050c plus/1055cm plus. REF. C4821A

HEWC4822A

HP #80 MAGENTA PRINTHEAD AND PRINTHEAD CLEANER (Ink Not Included) HP DESIGNJET 1050c/1055cm/1050c plus/1055cm plus. REF. C4822A

ORIGINAL HP #80 MAGENTA PRINTHEAD AND PRINTHEAD CLEANER (Ink Not Included) HP DESIGNJET 1050c/1055cm/1050c plus/1055cm plus. REF. C4822A

HEWC4823A

HP #80 PRINTHEAD AND PRINTHEAD CLEANER

ORIGINAL HP #80 PRINTHEAD AND PRINTHEAD CLEANER

HEWC4836A

HP DJ 2200 INK CARTRIDGE, CYAN, NO. 11, 1,750 PAGE YIELD

ORIGINAL HP DJ 2200 INK CARTRIDGE, CYAN, NO. 11, 1,750 PAGE YIELD

HEWC4836AN

HP #11 CYAN INK CARTRIDGE,

ORIGINAL HP #11 CYAN DJ 1200/2200 INK CARTRIDGE. 1750 PAGE YIELD

HEWC4836ANCYAN

HP #11 4836 INK JET

OEM INK JET CARTRIDGE

HEWC4837A

HP DJ 2200 INK CARTRIDGE, MAGENTA, NO. 11, 1,750 PAGE YIELD

ORIGINAL HP DJ 2200 INK CARTRIDGE, MAGENTA, NO. 11, 1,750 PAGE YIELD

HEWC4837AN

HP #11 MAGENTA INK CARTRIDGE.

ORIGINAL HP #11 MAGENTA DJ 1200/2200 INK CARTRIDGE. REF. C4837AN

HEWC4837ANMAGENTA

HP #11 4837 INK JET

OEM HP INK JET

HEWC4838A

HP DJ 2200 INK CARTRIDGE, YELLOW, NO. 11, 1,750 PAGE YIELD

ORIGINAL HP DJ 2200 INK CARTRIDGE, YELLOW, NO. 11, 1,750 PAGE YIELD

HEWC4838AN

HP #11 YELLOW INK CARTRIDGE,

ORIGINAL HP #11 YELLOW DJ 1200/2200 INK CARTRIDGE. REF. C4838AN

HEWC4838ANYELLOW

HP #11 4838 INK JET

OEM HP INK JET

HEWC4841A

HP DJ 2000 INK CARTRIDGE, CYAN, NO. 10, 1,650 PAGE YIELD

ORIGINAL HP DJ 2000 INK CARTRIDGE, CYAN, NO. 10, 1,650 PAGE YIELD

HEWC4842A

HP DJ 2000 INK CARTRIDGE, YELLOW, NO. 10, 1,650 PAGE YIELD

ORIGINAL HP DJ 2000 INK CARTRIDGE, YELLOW, NO. 10, 1,650 PAGE YIELD

HEWC4843A

H-P DJ 2000 INK CARTRIDGE MAGENTA NO. 10, 1650 PAGE YIELD

ORIGINAL H-P DJ 2000 INK CARTRIDGE MAGENTA NO. 10, 1650 PAGE YIELD

HEWC4844A

**NEW PRICE** HP DJ 2000 INK CARTRIDGE, BLACK LARGE, NO. 10 1430 PAGE YIELD

ORIGINAL #10 BLACK HP DJ 1200/2000 INK CARTRIDGE. 1430 PAGE YIELD. REF. C4844A

HEWC4844AN

HP DJ 2000 INK CARTRIDGE, BLACK LARGE, NO. 10 1430 PAGE YIELD

ORIGINAL HP DJ 2000 INK CARTRIDGE, BLACK LARGE, NO. 10 1430 PAGE YIELD

HEWC4844ANBLK

HP #11 4844 INK JET

OEM HP INKJET

HEWC4846A

HP #80 DESIGNJET 1050c/1055cm/1050c plus/1055cm plus HIGH YIELD INKJET CARTRIDGE, CYAN, (YIELD:4,400) REF. C4846A

ORIGINAL HP #80 DESIGNJET 1050c/1055cm/1050c plus/1055cm plus HIGH YIELD INKJET CARTRIDGE, CYAN, (YIELD:4,400) REF. C4846A

HEWC4847A

HP #80 DESIGNJET 1050c/1055cm/1050c plus/1055cm plus HIGH YIELD INKJET CARTRIDGE, MAGENTA, (YIELD:4,400) REF. C4847A

ORIGINAL HP #80 DESIGNJET 1050c/1055cm/1050c plus/1055cm plus HIGH YIELD INKJET CARTRIDGE, MAGENTA, (YIELD:4,400) REF. C4847A

HEWC4848A

HP #80 DESIGNJET 1050c/1055cm/1050c plus/1055cm plus HIGH YIELD INKJET CARTRIDGE, YELLOW, (YIELD:4,400) REF. C4848A

ORIGINAL HP #80 DESIGNJET 1050c/1055cm/1050c plus/1055cm plus HIGH YIELD INKJET CARTRIDGE, YELLOW, (YIELD:4,400) REF. C4848A

HEWC4871A

HP #80 DESIGNJET 1050c/1055cm/1050c plus/1055cm plus HIGH YIELD INKJET CARTRIDGE, BLACK, (YIELD:4,400) REF. C4871A

ORIGINAL HP #80 DESIGNJET 1050c/1055cm/1050c plus/1055cm plus HIGH YIELD INKJET CARTRIDGE, BLACK, (YIELD:4,400) REF. C4871A

HEWC4872A

HP #80 DESIGNJET 1050c/1055cm/1050c plus/1055cm plus STANDARD YIELD CYAN INKJET CARTRIDGE (YIELD:2,200). REF. C4872A