Services
You have to deliver printed products in your organization, so your printers have to work. This is a key reason so many companies stay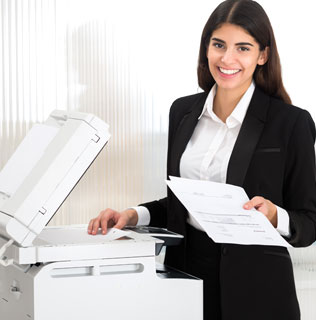 with Printer Assist year after year: We keep printers going strong with the best service at the lowest price.
Printer Assist specializes in a wide range of printer models and printer related technologies. These include HP, Lexmark, Xerox, Brother, and a variety of accompanying applications such as Miracom and HP Workflow. Our specialization in these technologies helps our customers to refine their competitive edge by providing the highest level of printer technologies available.
Our certified technicians have an average of 10+ years in the printer repair business, and everyone here has the experience and know-how to serve you right. With their background knowledge and experience, the most difficult printer problems and issues can be handled with ease and efficiency.
We emphasize the hiring of experienced staff, extensive ongoing training, high staff utilization and immediate, productive deployment of available personnel on client projects. We believe that our company's cost structure and experienced staff allows us to deliver service at a lower cost with quality equivalent to or superior to other larger firms in the industry.

At Printer Assist, you can count on our...
Expertise in handling printer needs.
Understanding of the many options available.
Ability to give you the right solutions now.
Advanced customer service system.


Many customers in many sizes

Companies throughout the Bay Area depend on Printer Assist year after year. Our range is complete: From a one printer operation to Fortune 100 companies, we handle everything. Count on us to resolve all your printer needs.
Printer Assist gives you:

A single stop for everything
Wide choice
True printer expertise
Highest quality
Every printing technology available
Fast response
Pre-sale consulting to post-sale support
Maximum uptime
A resource with a great reputation



Just fill out the form for a quick quote.



Rely on Printer Assist for your mission critical requirements -- and for all your printing needs. At Printer Assist, we're comfortable with just about any printer or copier you're running. With over two hundred clients ranging from venture capital firms and legal services, to non-profit and construction, we're capable of supporting virtually any printer out there.
Email us @ sales@printerassist.com with your details or call us @ 650 323 0913.